USA: Ultimate Christmas gift? How about a private stadium?
source: RobbReport.com; author: michał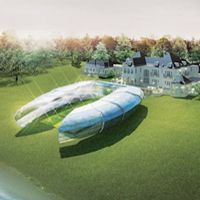 It's not a joke, though we did double-check. Stadium design leaders Populous now offer a private stadium that can be installed in a backyard. Of course as long as your backyard is big enough and you have at least $30 million at hand...
A private, enclosed stadium with 100 seats and technologies allowing it to imitate almost any major sports ground worldwide, including matchday atmosphere and weather. This is the newest proposal from Populous, the office behind some of the world's biggest stadiums, like Wembley or the London Olympic Stadium. For this project, the team at Populous is thinking small – or at least smaller than usual.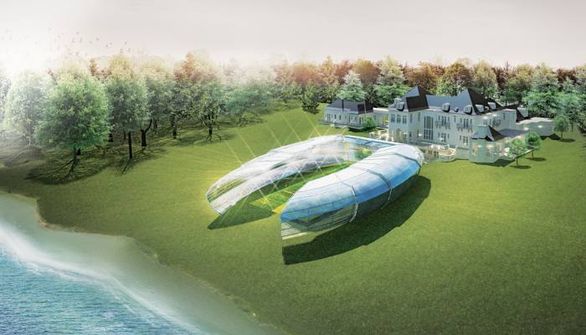 The firm has never made a backyard stadium, and scaling down will free the architects to create all sorts of delights. The idea is now being advertised at luxury-dedicated portal Robb Report and was included in the list of 21 ultimate gifts for people with no spending limit.
The backyard stadium's cost starts at $30 million, but would hang on the actual wishes of specific clients. Time from first meeting with Populous architects to first game should be around 10 months.
Ryan Sickman, an engineer and associate principal at Populous, envisions a 40- to 50-yard playing field surrounded by LED screens that stand from 12 to 20 feet tall so that "you feel enclosed in the environment," he says. Together the screens will project a backdrop that depicts almost any legendary sports venue, filled with digitally conjured fans. Want to play Wiffle ball at a sold-out Fenway Park, two-hand touch football at Lambeau Field, or soccer at Wembley Stadium? It will be virtually possible. "Is it doable?" Sickman asks rhetorically. "Yes. It just hasn't been done before."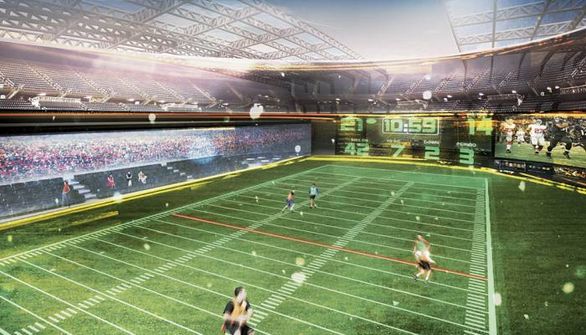 One side of the field will feature two or three rows of seating for about 100 people—essentially an oversize luxury box that can include a concession stand. Spectators also can try their hand at color commentary in the on-site broadcast booth; audio from the booth will be fed through the stadium's sound system. "We're not creating a stadium for 3,000, 4,000, or 5,000 people," Sickman says. "This is a custom premium environment for a select number of people."
Wind, snow, and rain machines can add even more authenticity to the playing and viewing experience, or Populous can design the stadium with a retractable roof so that weather is not a concern. Locker rooms with showers also can be included.