New stadiums: Moroccan five
source: StadiumDB.com; author: StadiumDB.com team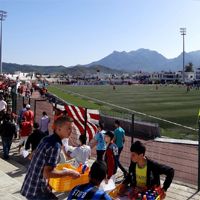 Their stadiums are outdated and rarely have seats. But the passion of Moroccan supporters makes us obliged to improve the part of StadiumDB.com dedicated to Morocco. First the stadiums you see today, more to come!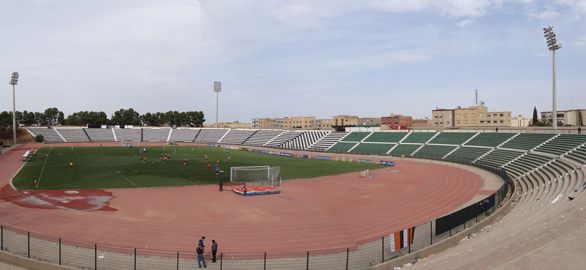 Stadium of Honour in the eastern city of Oujda is located in the south-western part of the city and is the largest sports venue here, able to hold 30,000-35,000 people (not seated).
Since 2007 it's equipped with an 8-lane running track and synthetic football pitch.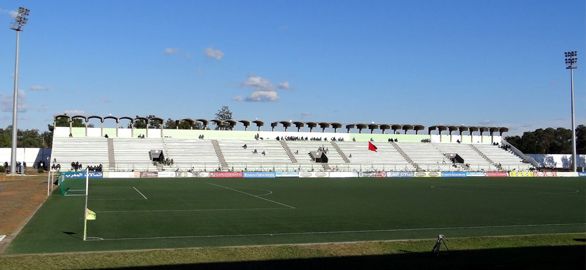 Main stadium of western city of Kenitra (near Rabat) is situated close to the historic centre of the agglomeration. Together with side fields, tennis courts and large hippodrome the stadium forms a large leisure complex.
Opened in 1941, it hasn't changed much since the opening. To date only two stands were built along the field of play and one of them is covered. There are plans of expanding it by building north and south curves, reaching up to 25,000 people, mostly standing. To date the last major changes are floodlights and artificial field, the latter installed in 2008.
The municipal stadium is known best for local club KAC's supporters, whose vibrant support thunders from the eastern terrace. Helala Boys are a distinctive community in Morocco as their support resembles that from Latin America to some extent.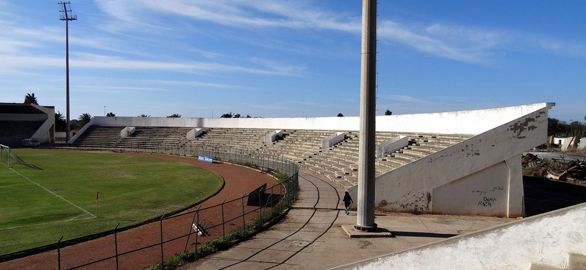 Located in northern Mohammadia (Casablanca agglomeration), the stadium was built in 1954 and bares its name since 1959. It consists of four independent stands surrounding the football field and running track. First floodlight game was played here in 1983, when Chabab took on Bayern Munich.
Interestingly, the stadium has a house adjoining the east stand, allowing fans to look inside from top rows.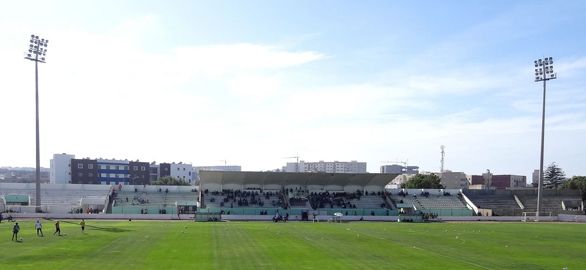 Located less than a kilometre from the Atlantic Ocean, this stadium is the centrepiece of El Jadida's main sports complex, surrounded by swimming pools, athletic stadium and two training fields.
In 2009 expansion began with the southern curved end being delivered. Construction of similar structure behind northern goal should end in 2014, raising capacity to 15,000.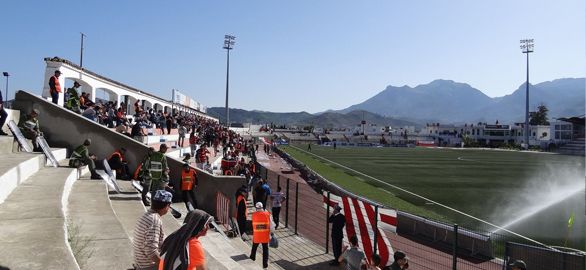 Located at local riverside in the northern city of Tetouan, this stadium has a long history. It was founded privately in 1913, only later becoming a public asset. It offers roughly 10,000 places, mostly standing and uncovered. The south-western corner provides the necessary player facilities.
Since 2007 the stadium is equipped with synthetic turf.