New construction: Vikings Stadium
source: StadiumDB.com; author: StadiumDB.com team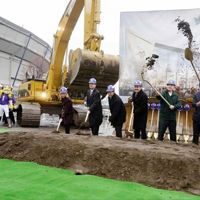 Another NFL giant gets under way as groundbreaking ceremony took place in Minneapolis yesterday. In 31 months from now one of the most monumental stadiums, though arguably attractive, will be opened.
Yesterday officials from Minnesota Sports Facilities Authority, Minnesota Vikings, HKS Architects and Mortenson Construction together grabbed shovels and dug into the ground, marking the construction commencement in Minneapolis.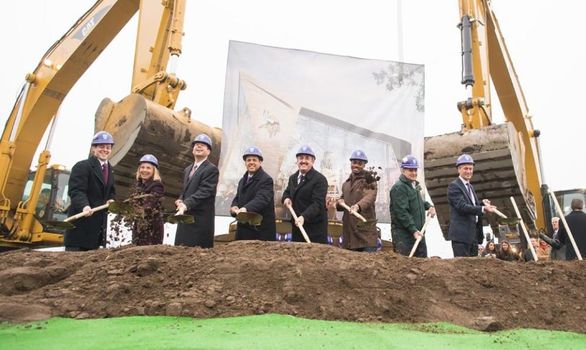 The existing Metrodome is now to be dismantled piece by piece as construction of the new ground proceeds at the same time. This will be possible as the new stadium will be located only partly on the same spot, moved east compared to Metrodome. The below scheme shows phases of development.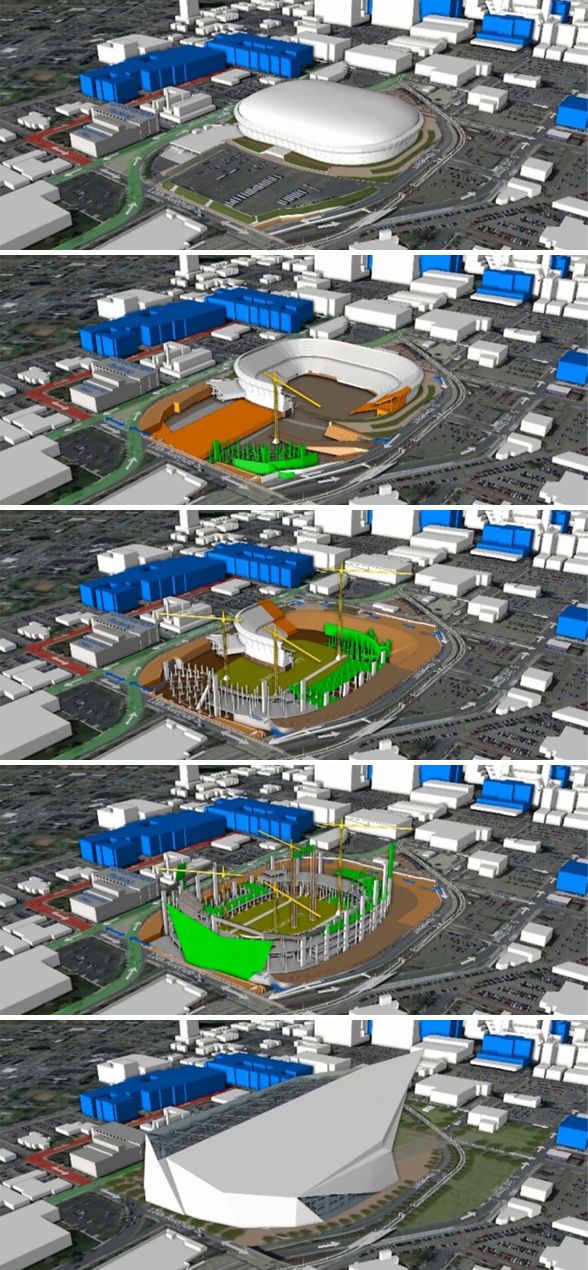 "Today we celebrate the start of building this amazing facility that will serve the community and generations of fans for years to come," said John Wood, senior vice president at Mortenson Construction. "Built for Minnesota by Minnesotans, thousands of workers and hundreds of companies will have a hand in building this project over the next 31 months."
Construction of the new stadium will require nearly 4.3 million work hours and will involve 7,500 tradespeople from 19 different trades and hundreds of local subcontractors and suppliers.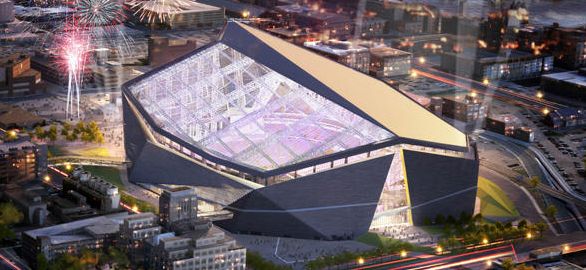 The $ 975 million stadium was designed by HKS Architects and was presented in May 2013, sparking controversy over its aesthetics and imposing form.
For financial constraints the stadium will not have a retractable roof, but southern part of the cover is hoped to become the world's largest transparent glass roof, creating an open feel. To enhance it further, part of the glass walls will be retractable.