Netherlands: VVV Venlo isn't getting their new stadium
source: StadiumDB.com; author: michał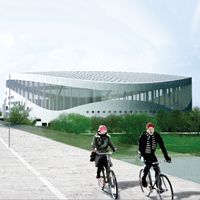 Plans for financing were secured back in 2011, but they're gone now. The impressive stadium for 23,500 people will not be built, because authorities demanded playing all night games under closed roof to avoid light pollution.
The commercial and leisure project nicknamed MFC (Multi Functioneel Complex) De Kazerne envisaged a completely new stadium at the very heart of Venlo. Its design was the work of Belgian XDGA architects, as in the below renderings.
Stands almost three times as large as at the current De Koel (23,000 compared to 8,000) were hoped to become VVV Venlo's financial boost as the club is struggling to win promotion to Eredivisie back and stay in the league longer than a couple seasons.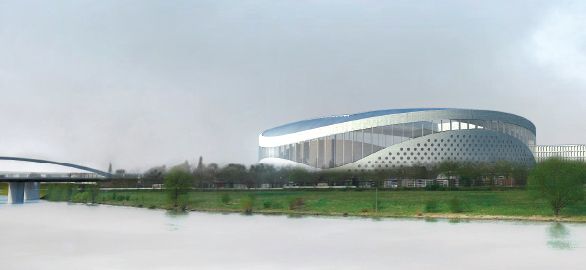 The financial frame for the project was approved by city council in 2011 and things seemed to go well, but the stadium is not getting built in the end. Why? Various demands were put forward by the municipality due to the stadium's location in strict centre of the city. Noise levels, traffic congestion – these issues had to be addressed.
Amended plans were submitted in spring this year with the stadium bowl completely enclosed and as sound-proof as possible. Not to intrude the lives of local community too much a limit was set on events: 12 night games for 23,500 people, 6 full-stadium entertainment events and a maximum of 20 events with attendance of 5,000.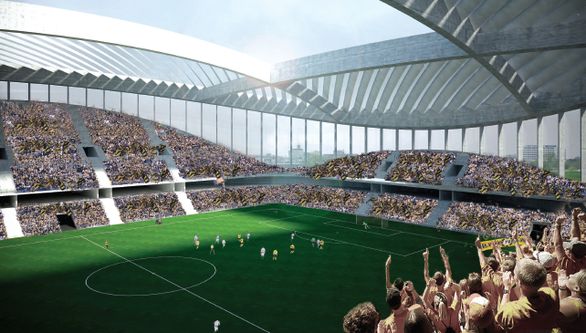 Already this caused concerns whether the project is financially viable, while another demand was introduced in May – for all night events to be held under a closed roof, not to pollute the city with light. That demand has not been lifted and resulted in VVV Venlo finally dropping the entire plan on Friday.
Club president Hai Berden bursted that football is not an indoor sport and will not be played in such conditions. He says the club now has to analyse what to do next. "I have to process this, then get back to work on new plans. Next few year's we'll stay at De Koel, that's for sure. But that doesn't mean we won't be working on a new scheme," Berden was quoted to say at soccernews.nl.