Miami: Beckham's new stadium one step closer
source: Reuters.com; author: michał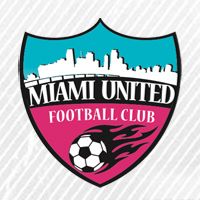 Yesterday the Miami-Dade county commissioners unanimously approved the plans for David Beckham's new football stadium in downtown Miami. Solving the stadium issue is key for a Miami-based football club to join MLS.
David Beckham's interest in American league has never been a secret. He got himself a discounted franchise price for setting up a new club back when he joined the LA Galaxy. Now retired, the player is hoping to use the $25 million entry price and bring MLS football to Miami. The league has no club in the south-eastern part of USA and this is what Becks hopes to capitalize on.
Together with his business partners Beckham created the Miami Beckham United LLC, company aiming to build a new football stadium in Miami and thus enable joining the MLS. The new stadium is to be football-specific and should be built within the downtown area, close to Miami's skyscrapers and the American Airlines Arena indoor hall.
No specific location is earmarked for the development yet, but Beckham hopes to have public authorities on his side, possibly supplying the land. The legendary player would not expect authorities to support the project with funding.
Miami mayor Carlos Gimenez is already supportive and yesterday the Miami-Dade county commissioners unanimously supported the scheme as well.
Sorting the football-specific stadium issue is key for the new club to become an MLS franchise. The club is to be called Miami United FC, creating a clear reference to Manchester United, where Beckham used to play.