Japan: Gamba paves the way, stadium construction launched
source: StadiumDB.com / JapanTimes.co.jp; author: michał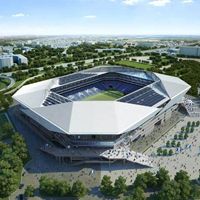 The charmingly named 'Field of Smile' project is underway after years of preparations. This uniquely financed stadium might turn Japanese football infrastructure round, but not all funding has been secured so far.
This stadium's concept dates back to 2008, making it a really long wait for Gamba Osaka fans. Though preparatory works were launched earlier this year, it wasn't until mid-December that construction could finally begin.
The plan is to build a completely new 40,000-capacity stadium (largest since the 2002 World Cup) south of a major highway hub in Suita, walking distance from the current Expo 70 Stadium. Apart from being ecological and serving as a shelter in case of natural disasters, the stadium should also probe cost-efficient. It's budget is said to be just ¥14 billion ($135m / €97m).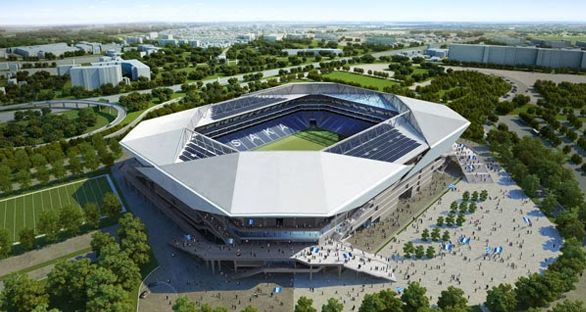 But perhaps most interesting of all is the financing model. All of the funding is to be collected without direct involvement from neither the local authorities, nor the club itself. Over a few donation periods various companies (Panasonic being the most significant donor), national lottery and individual Gamba supporters have together raised some ¥11.3 billion.
This sum is still well short of the target, but significant enough to launch the project, scheduled for completion in late 2015. Next donation period ends in mid-March 2014. Whether there will be further attempts to reach the goal or the stadium would be built without some functions is unknown at this point.
Once completed, the 'Field of Smile' will be transferred to the local government. Time will tell if this unique financing model will see more stadiums in Japan built.