Poland: "Pyrotechnic massacre" with a happy ending
source: StadiumDB.com; author: michał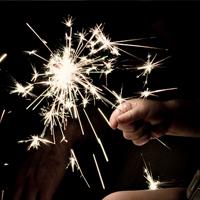 This highly amusing happening took Polish internet by storm. Long-announced "pyrotechnic massacre" at one of 7th league stadiums ended with decisive police intervention.
Last Sunday obscure Polish club Piast Chęciny was taking on GLKS from nearby Krasocin village in a 7th league fixture. Local fans may be few in numbers, but their devotion and humour have already gained notice nationwide with some impressive tifo displays outdoing those of larger clubs.
For the Sunday game they prepared special posters in which they encouraged everyone going to the game to take any pyrotechnic materials possible and create what they called "The Chęciny Pyrotechnic Massacre" or simply the biggest pyroshow in history. You can see the poster below.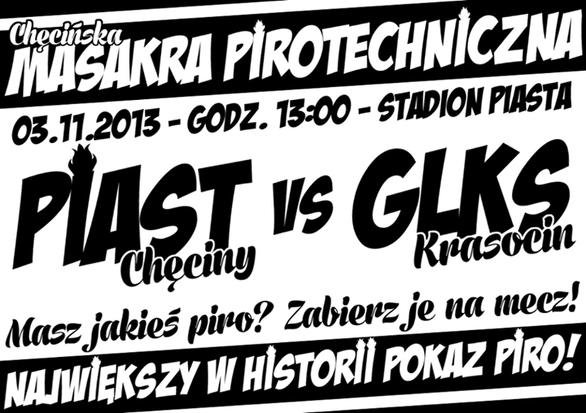 Talking to StadiumDB.com regional police press officer Grzegorz Dudek assured that there were no special precautions in place for that game, but police numbers were above average for the event's scale.
So when the game finally came fans began the traditional countdown from 10 to 1 and set off the pyrotechnics seen below.
We're quite sure this wasn't even top five of pyrotechnic displays in history, but police officers on site quickly intervened against what they saw a breach of mass event act.
Since 2009 lighting pyrotechnics in Poland is a crime that already saw supporters being sentenced even to prison for solely using flares (€500 fine and 2-year stadium ban is the lowest penalty for using pyrotechnics, but more strict ones may be applied).
Police officers reacted decisively even though the legislation applies to events of 1,000 attendees or more. Not only wasn't this a mass event, it wasn't also a flare, but sparkling candle that cakes are decorated with. And what the fans are singing is Polish "Happy birthday", because the young man holding the 'dangerous' pyrotechnic material had just turned 26.
Having been taken away by three policemen the Piast supporter was checked and, thankfully, released without any charges that would ruin the birthday celebration.
But the video turned viral and was watched 400,000 times in just two days, used by critics of heavy-handed match policing as an example of overzealous approach. What some people may not know, Polish police officially admitted that domestic supporters don't deserve the soft treatment seen at Euro 2012…