New design: "Hagia Sophia"
source: StadiumDB.com; author: StadiumDB.com team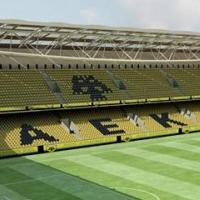 As soon as in January construction may begin. Not for Panathinaikos who are still waiting for their new stadium, but for another famous club in Athens. This time AEK hope to make their dream come true after a decade with no home stadium.
It's already 10 years since the old Nikos Goumas Stadium was demolished in northern district of Nea Filadelfeia. Since then fans were treated to numerous ideas of a new private stadium, but none of them ever came to fruition. Will now be different?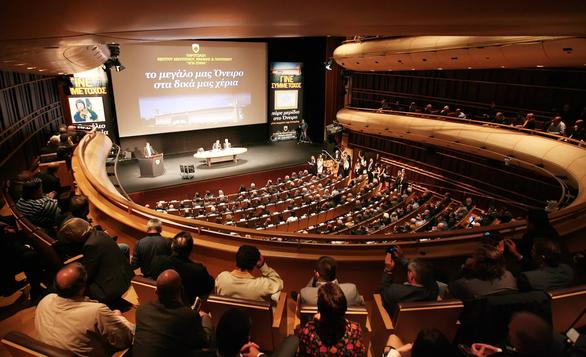 Yesterday at the Onasis Cultural Centre AEK hosted some 1,000 privileged guests at the presentation of the newest project planned for Nea Fildalfeia or Hagia Sophia, as fans call their spiritual home.
Sentimental nickname will be addressed by the stadium's architecture, which will balance between a temple and fortress styled to resemble ancient architecture. This simple, if not banal form was created by Thanasis Kyratsous, also present at yesterday's ceremony. Ideas behind it are explained in this 20-minute clip that was crucial to yesterday's event:
To add to the architecture, each entrance gate is to bear the name of one historical city of the Anatolia region. Only exception will be Gate 21, left with the name preferred by most vibrant supporters.
The stadium is to hold up to 32,500 people on two levels. 40 skyboxes are planned and 1,700 parking spaces, 400-500 of which are to be under ground. Despite the significant size its cost is estimated to be extremely low, set at €65 million. This seams a very incomplete estimation, especially with two roads requiring tunnels to make way for the new building.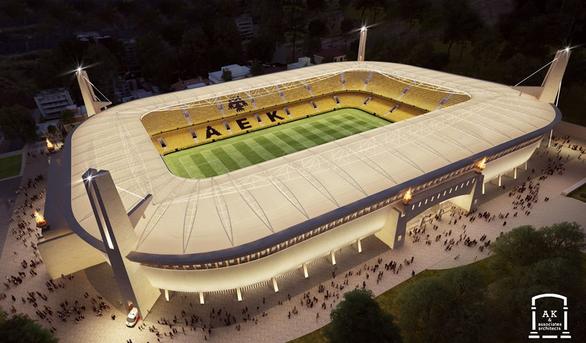 To make a good start the Ecumenical Patriarchate of Constantinople donated €50,000 for the stadium and AEK hope a lot more is to come from other donors. The club's dream is to have a ground founded solely with private funds.
Should the scheme go ahead, construction may begin as early as January 2014 and see delivery already by the end of 2015.