New design: Chorzów Municipal Stadium
source: StadiumDB.com; author: StadiumDB.com team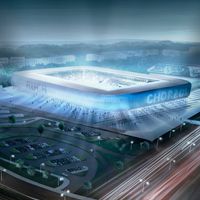 Polish Architectural Association presented design competition results for the new stadium of Ruch Chorzów, one of Poland's most famous clubs. Simplicity won over innovation due to budget constraints.
This design by GMT Limited won the official international competition launched for Chorzów Municipality in September of 2013 and is to be the basis of future stadium for 14-time Polish champions Ruch Chorzów.
With the club willing to play their most prestigious games at nearby 55,200-capacity Stadion Śląski, the home ground was agreed to be left modest, which is also sensible with Chorzów Municipality's limited spending budget.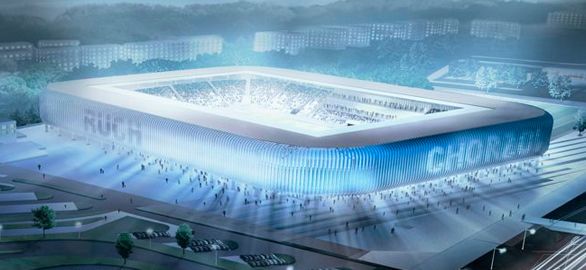 With club name "Ruch" meaning 'movement' or 'motion' in Polish, the concept by local Silesian GMT company aims at giving passers-by a different perspective from every possible angle as they move along the stadium. Vertical lamellas of steel are to have two colours: whitish and blue with the names RUCH and CHORZÓW appearing and disappearing as one walks/drives along the façades.
The simple and clean form may not be the most impressive overall, but with strict budget constraints of PLN 96 million was selected as best value for money by the jury that included Chorzów president, club and fan representatives of Ruch and renowned Polish architects.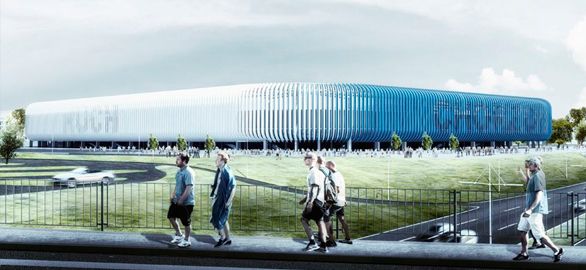 Single-tiered stands are to create a complete bowl of 12,000 seats once the stadium is built, but are also envisaged to be expandable by as much as 4,000 seats by simply adding three rows atop the entire bowl, not changing the integrity of the entire design.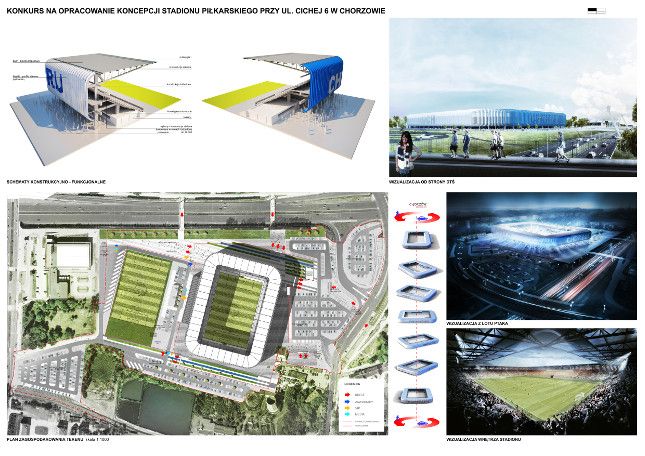 Below we also present the only available (so far) images of remaining three concepts prized by the jury.
2nd prize | Atelier 7 [Poland]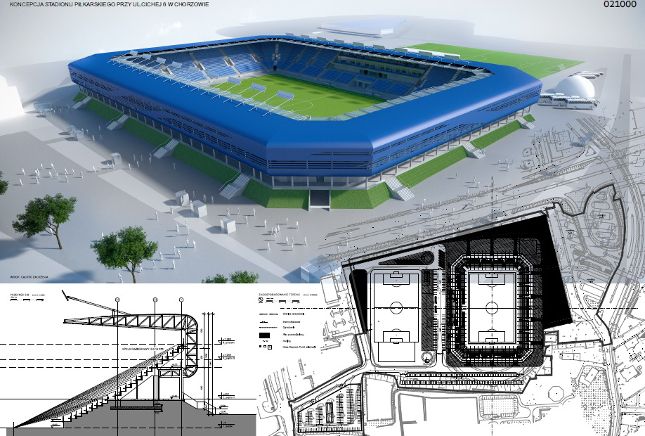 3rd prize | DiG Sowińscy [Poland]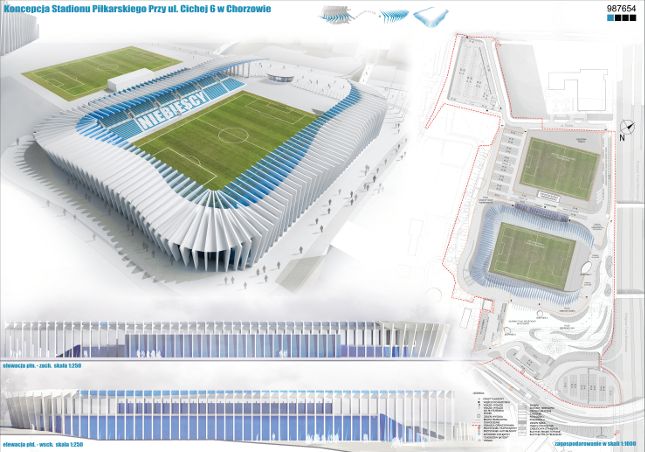 Mention | Andrea Maffei Architects S.R.L. / Technical Study Majowiecki / Jagiełło Krysiak Architekci [Italy and Poland]