Minneapolis: Vikings Stadium groundbreaking set for December 3
source: StarTribune.com; author: michał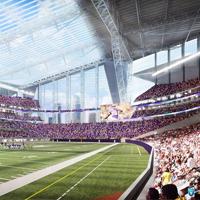 First day for the new 65,000-seater's construction is now known. On December 3 groundbreaking takes place and though it's later than planned, delivery deadline remains unchanged. As does the budget.
It was finances that caused over a month of delays, initially planned for October. But now agreement is in place between Minneapolis Vikings, Mortenson Construction and the Sport Authority. General contractor assured no cost overruns would occur and if they did, investors would not be charged with additional expenses.
This allowed to set the groundbreaking of the Vikings new stadium date to December 3. The authority will vote on the agreement at its meeting on Friday, and details won't be released until then.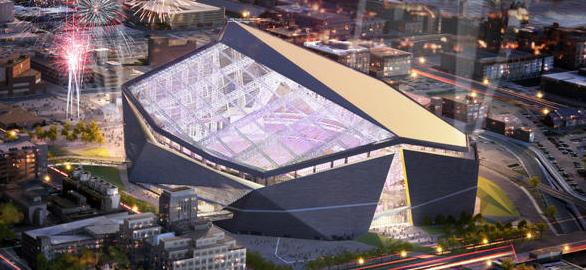 In recent weeks, questions have surfaced over whether the maximum price will be reached, especially since some initial bids for construction work came in higher than expected. With the agreement in place all parties can be sure the budget of $975 million won't be exceeded ($737.7 million for the stadium alone).
Also on Friday, the team is expected to close on its financing for the project, which totals $477 million of the $975 million total, Kelm-Helgen said. Vikings spokesman Lester Bagley said on Tuesday night that the agreement "is critical to keep the project on track. We're happy we're in general agreement, and we're also excited about the groundbreaking and getting shovels into the ground."
Despite the slight delay in groundbreaking, the 65,000-seater with fixed glass roof is to be ready for use in the summer of 2016.