London: Olympic Stadium under construction again
source: StadiumDB.com; author: michał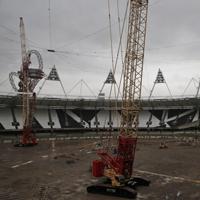 Work on deconstruction of the current roof begins as a new structure will be mounted atop the stands by 2016. The £41 million project is part of stadium conversion for West Ham United.
Balfour Beatty today began the work on current roof removal at the Olympic Stadium. Earlier seats were removed from the lower tier of stands, which will also be remodelled. For the time-being, however, focus is on the cover that will be almost completely removed, leaving only the external steel ring.
Firstly the 14 floodlight masts are to be removed one by one, each weighing 34 tons. Then tall and slender tripods standing on the roof will go and finally the membrane and steel that remains is to be taken down piece by piece.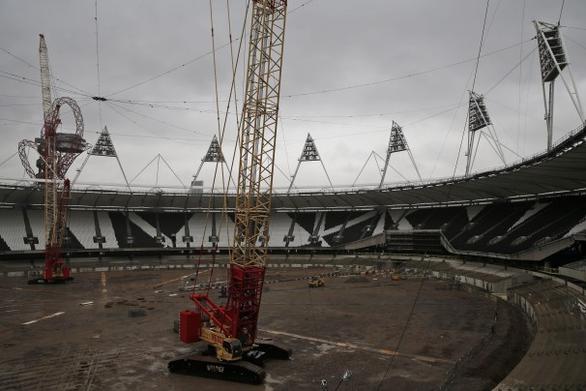 Balfour Project Director Stuart Fraser said: "Technically, this is an enormous challenge. The roof is going to be taken down over the next four months and the lighting panels are starting to come down now.
"They come down next, and then we embark on taking down the fabric of the roof, and gradually lower down the existing cable-net structure. We're due to complete late February, early March of next year."
"Then, the deconstruction is complete and we start on the construction of the new roof, which is 84 metres in depth, a very large span roof and one which will cover the entire seating arena.
"That will take a year, we will complete in the Spring of 2015, which gives a period of five months to get ready for the Rugby World Cup preparations."
Changes that are to be done can be seen on images below, both in photos/rendering and cross-section comparison.