London: Arsenal fans demand better atmosphere
source: StadiumDB.com; author: michał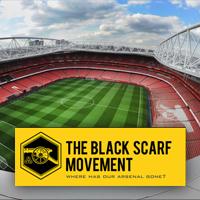 Emirates Stadium is the most expensive one to get in and one of the quietest grounds of the Premier League. This should definitely change according to a massive survey ran among 17,000 Arsenal fans. Only 6 out of 100 people see atmosphere at their new home as good.
Ever since its opening in mid-2006, Emirates Stadium has been subject to criticism for two main reasons. First is the silence. Away fans mock it, calling it like they used to at Highbury – the library. Comentators and journalists are saddened by the lack of passion, while players simply complain about no home advantage.
Second, the ticket prices make going to the Ashburton Grove stadium most expensive in the world's most expensive league. Of course Arsenal still get sell-out crowds all the time as ticket demand massively outgrows capacity and even if many people cannot afford it any more, someone else can feel their seat.
Many critics see the fans themselves as those to blame for the insipid atmosphere, but one should keep in mind that Emirates Stadium is hardly friendly to passionate fans. Even forgetting about the division of regular fans with silent corporate second tier, many of the more vocal fans are discouraged from joining in or engaging others in chanting by stewards. Arsenal was even ridiculed for banning English flags inside the ground, a ban they lifted eventually.
The only place excluded from overall "take your seat, please" policy are Sections 5 and 6 in the north-west lower corner, not even 2,000 seats (illustrated below). People there are allowed to stand at most times and sing continuously. But with most young fans being priced out, few people tag along around the stadium.
The Black Scarf Movement
This situation led to the establishment of BSM, an initiative aimed at making things better for regular Arsenal fans. Despite Arsenal spending millions on the 'Arsenalisation' campaign that saw Emirates become more cosy, many people see the effort as insufficient. Some even claim the club spends money on decorations while it should have just listened to its fans.
BSM have a few proposals hoping to satisfy the unconvinced Arsenal fans, of course if the club tunes in to give them a trial. First is the recreation of Highbury's famous Clock End. At Emirates a clock has been installed atop the south end, making it the new Clock End, but BSM are sure changes shouldn't stop there.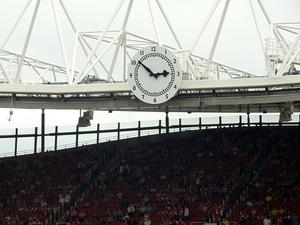 "We feel that putting a clock on the roof of the stand doesn't make it the Clock End. The Clock End was the people who stood and sat there; it was a state of mind. So if we want a real Clock End at the Emirates, let's do it properly. Allow season tickets in the lower tier and give two blocks behind the goal to people who want to make noise and help generate a positive atmosphere", says a statement released by the Black Scarves.
The movement suggests introducing season tickets at the Clock End (currently these seats aren't part of the scheme) and making it a true heart of Arsenal support once again. At the same time two ideas of making games more affordable without costing the club were revealed.
One is a season ticket that would not include cup games, which would make it up to 40% cheaper, while Arsenal would still surely find people willing to fill Emirates for Champions League. Another plan, nicknamed Young Gunners, would see young fans pay less than currently. This would address a problem seen across England with the youth being priced out and unable to 'learn' the true stadium experience.
90% support
For the first two weeks of November the Black Scarf Movement has ran a survey among Arsenal supporters. A massive number of 17,377 people took part and overwhelming majority stood by the Movement on all issues raised.
Regarding the atmosphere at Emirates Stadium only 5.9% of those surveyed saw it as good, while 41.5% claim it's average. Over half of the 17,000 (52.6%) think the matchday climate is simply bad.
Creation of another singing section inside the stadium received 95.9% support, while 87.9% think the idea of introducing season tickets for the lower Clock End is a good idea.
Finally, the survey covered one more issue that is subject to a heated debate not only in England: should standing room be allowed inside stadiums? Current English legislation forbids Premier League clubs from removing seats, but trials are considered and growing number of clubs support the plans. Manchester United recently expressed interest.
Indeed, Arsene Wenger gave his backing to the idea, stating "Yes [I would be in favour], 100 per cent".Fans surveyed by BSM weren't as unanimous, but 91.5% agree Arsenal should be pushing for safe standing trials at Emirates as well.
What's perhaps most optimistic about the BSM survey is that media across England are giving it the spotlights, from tabloids to prestigious and influential press outlets. The attention should make fans' voices heard clearly and push Arsenal not to ignore them.