Italy: Bologna stadium in dire state
source: TuttoBolognaWeb.it; author: michał
Stadio Renato dall'Ara is in need of urgent renovation and maintenance works – TuttoBolognaWeb.it alarms. This majestic old stadium hasn't been taken care of for years and may even be threatening fans safety in some areas.
The stadium's construction ended in 1926, while its most distinctive element, the Tower of Marathon, was added in 1929. Since then Stadio Renato Dall'Ara hosted two FIFA World Cups, in 1934 and 1990. It was before the latter tournament that the ground saw its last renovation.
Afterwards not only weren't there any major works, but even regular maintenance. This is why, as shown in photos published by TuttoBolognaWeb.it, the stadium shows need for urgent repair works.
The concrete structure is slowly dilapidating with stairs being chipped and water leaks causing paint to fall of and make way for mold. Seats are very often broken, leaving sharp and potentially dangerous pieces. Also broken glass and loads of regular post-match debris may be found across the stadium, even weeds growing among the seats.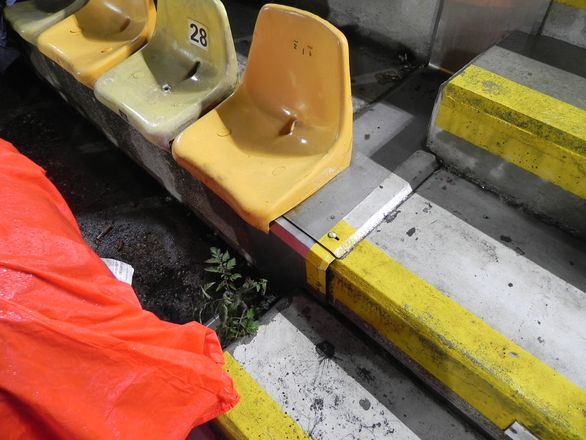 Photo: TuttoBolognaWeb.it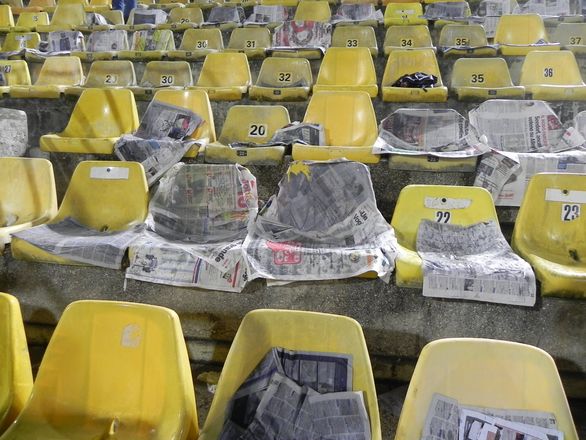 Photo: TuttoBolognaWeb.it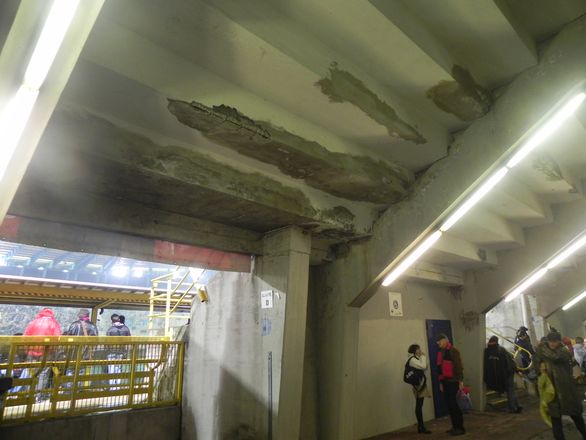 Photo: TuttoBolognaWeb.it