Bristol: Good news for City, bad news for Rovers
source: BristolPost.co.uk; author: michał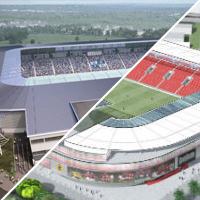 While one of the clubs is getting closer to implementing their stadium plans, the other sees more and more obstacles. However, both City and Rovers may still see their new stadiums rise soon, according to the Bristol Post.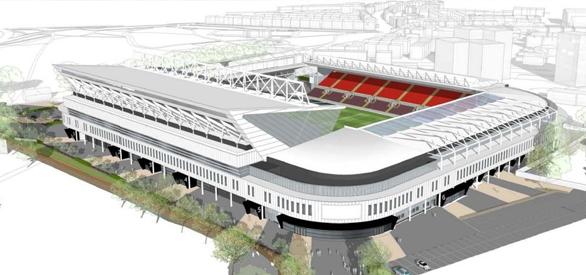 The planning officers have recommended approval for Bristol City's plans to rebuild their Ashton Gate stadium. Now the plan is to be voted on during next week's City Council meeting on November 27.
Should the council members approve Bristol City's plans, the club would abandon its plans to build a new stadium in Ashton Vale and go forward with the current ground's redevelopment.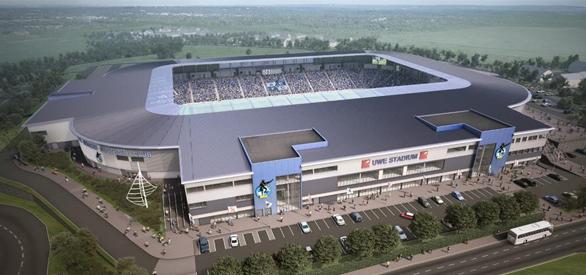 While Bristol City are a step closer to revamping their stadium, Bristol Rovers seem further away from moving to their planned UWE Stadium. Campaigners are doing anything possible to block the club's deal with Sainsbury's that is to see a new supermarket replacing Memorial Stadium and providing funds for the new one.
The campaign called TRASH filed five appeals for judicial reviews and while three were rejected, two claims were granted the review. Campaigners argue that the new supermarket would effectively damage the local economy, putting shop owners out of work.
TRASH earned itself a lot of criticism for attacking the Sainsbury's deal at the last moment instead of contributing to consultations earlier. A counter-campaign with almost 6,000 signatures was even launched and Rovers are still hopeful of winning the struggle.
Rovers chairman Nick Higgs said: "I am extremely disappointed and irritated with the decision by the High Court to give TrasHorfield Ltd the benefit of a judicial review. […] The good news is that the review is to be heard in Bristol and the hearing is to be expedited as soon as possible after January 1, 2014. We will be working with our partners to make our case to the court, and ask that you bear with us and stick together through this adversity.