Bristol: Ashton Gate revamp approved unanimously
source: Bristol247.com; author: michał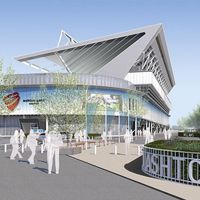 As hoped by Bristol City, the council approved the Ashton Gate scheme without even one objection, praising the club's consultation process. Decision on whether works start on current stadium redevelopment or the Ashton Vale project is expected in February.
A week after city planning officers approved it, councillors have given unanimous backing to Bristol City FC's plans to redevelop their Ashton Gate ground. Decision was made on Wednesday. Councillors lined up to give their support to the redevelopment plans and praised the club's consultation with the local community.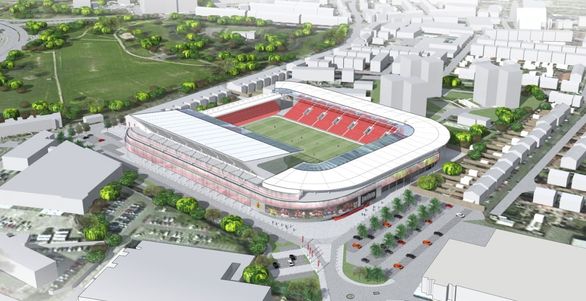 The club now says it will make a final decision in February 2014, between redeveloping Ashton Gate and ploughing on with plans to build a new stadium at Ashton Vale. City now have both schemes approved, but the new stadium is still awaiting review after opposition brought it to a deadlock.
No matter the decision we should see the outcome in 2016. The Ashton Gate redevelopment scheme would see the current stadium grow to 27,000 seats at the price of £40m. Meanwhile building anew at Ashton Vale should be at least 50% more expensive, but also bring a capacity of 30,000 with room for expansion at little cost.