Orlando: City council unanimously supports new stadium
source: OrlandoSentinel.com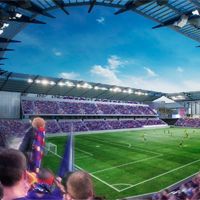 One step done yesterday with Orlando City Council supporting the new stadium with no opposition. Another awaiting on October 22, when Orange County Commission has their say. Then it's time for MLS to give Orlando a spot in the league, Orlando Sentinel predicts.
Orlando leaders unanimously approved a plan to build a new professional football stadium Monday, leaving one final hurdle in the quest to bring Major League Soccer to town.
The spending plan — if it's also approved by the Orange County Commission on Oct. 22 — would clear the way for the new stadium to open during Orlando City Soccer Club's 2015 season. By that time, the minor league team hopes to become the newest MLS expansion franchise.
The $94.5 million agreement approved by a 7-0 vote of the Orlando City Council also includes another $25 million in tourist tax funding for the Dr. Phillips Performing Arts Center; $12 million for the Citrus Bowl; $27.5 million for tourism ads; and $10 million for improvements to the Orange County Convention Center.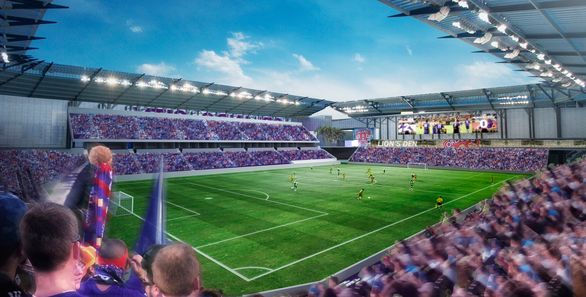 Image: Woods Bagot
The council also approved the terms that would allow the football team to be the main tenant of the city-owned stadium. The stadium would have a construction budget of $69 million; with the cost of land and infrastructure, the final price tag would be an estimated $84 million.
The team wouldn't pay rent to use the stadium. But it would pay $30 million toward construction, and annual payments for the next 25 years.
The plan provides $20 million in tourist taxes for the stadium, and the remaining funds include $20 million from the city and smaller amounts from other jurisdictions, including $2 million from Seminole County.
The plan needs approval of the County Commission in two weeks (October 22). Some commissioners have been pressuring the Orlando City Soccer Club for concessions, but club officials predicted the plan will win approval and MLS will award a franchise next month.