New design: Sawston Ground
source: StadiumDB.com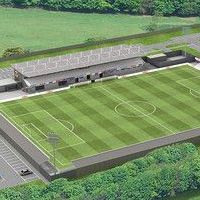 City, the homeless club from Cambridge, hope for a change of fate with plans to build a 3,000-capacity stadium. Small? Not if we consider they play in semi-professional 7th league! And aim at having a small conference and banqueting centre to provide stable revenue.
Cambridge City remain without a stadium of their own since they sold their old home to developers in 2006. Now the club targeted a plot near Sawston (outside Cambridge) to build a new ground.
On one hand it's a green belt and this might raise opposition, but CCFC argue there used to be a waste tip in that location for 15 years, so a stadium wouldn't interrupt the landscape much.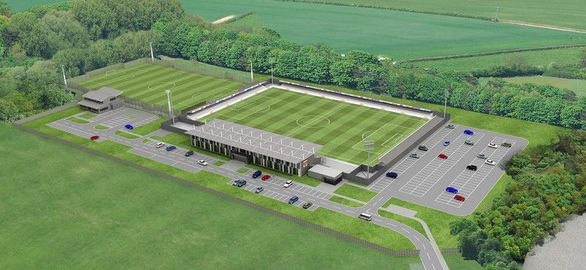 Especially that green football fields (main and training one) are to cover most of the area, with stands being rather small.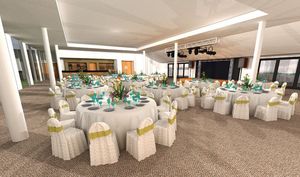 Only the main grandstand would stand out. Not for the capacity (500 seats), but for the infrastructure accommodated inside: conference and banqueting centre that would make the Sawston Ground a vibrant spot not only on matchdays.
Altogether 3,000 capacity may not seem too impressive, but since it's not even professional league (mid-tabled team of the 7th tier), it might raise a few eyebrows.
In fact, the size was one of factors creating opposition to the plans when CCFC filed their first planning application in May, which was rejected.
Now the plans were again filed, revised and addressing concerns, although the club assure skeptics that the stadium is so big due to league regulations, not actual demand. Match attendance currently stands at under 400, which means roughly 150 cars more on matchdays, not that much of an obstruction for local residents.