Moscow: Another legendary stadium to be demolished
source: StadiumDB.com / rbth.co.uk; author: michał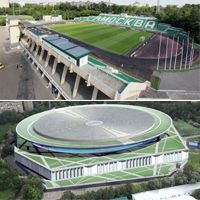 Currently only Lokomotiv have a stadium of all major Moscow clubs. Spartak, CSKA and Dynamo are having theirs built, while Luzhniki are closed and await construction to start. Now Torpedo stadium in southern Moscow is to share that fate, closing an important chapter in Russian football history.
Eduard Streltsov – every football fan knows or should know that name. The genius of his time and one of Soviet football's biggest legends started his football career here at Torpedo, in Southern Moscow. The 13,000-capacity stadium bears his name nowadays after thousands watched the legend in play.
What some consider a shrine to the legend of Streltsov is also the sporting heart of Avtozavodskiy Rayon, the industrial district around Zil car factory. It was the factory workers who established FK Torpedo almost 90 years ago and it's them preserving it nowadays, when this traditional club struggles in second division.
Ironically, Torpedo currently cannot afford to play at the Torpedo stadium, they were forced out to Remenskoye (to the defunct Saturn club's stadium), but that would have happened even with lower rent fees, because Eduard Streltsov Stadion is now awaiting demolition and will soon be closing for good.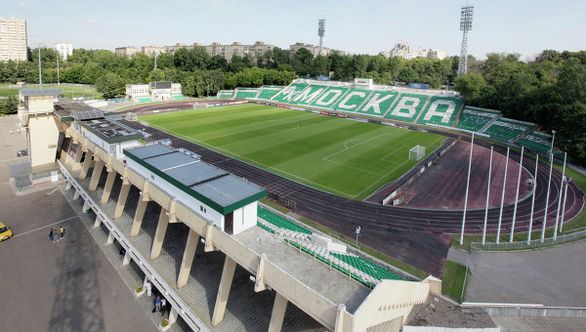 Owned by billionaire Mikhail Prokhorov's ONEXIM company, the stadium was initially planned to give way to an exclusive residential estate, one of many sprouting across Moscow.
However, petition signed by thousands of local residents and fans led to the idea being revamped. Exclusivity is still part of the plan, but there's a new fully covered football stadium at its heart, surrounded with extensive green space.
What traditional fans might not like is that the very stadium Streltsov used to play in has to go anyway. Instead a new, primarily commercial indoor venue will be built, possibly stripping Torpedo of some of the traditional district club's charm. Despite holding similar number of spectators (13,000), the new stadium will be a year-round event arena rather than a football-only stadium.
At the same time, however, there will be a football academy and museum of Russian football, all of which are planned to preserve the heritage and retain the 'cult' status of the stadium. Should everything go ahead as planned, construction should begin in first months of 2014 and end in time to be a training base for one of 2018 World Cup national teams.