Hungary: Unique stadium rising, but can it sell out?
source: hir24.hu; author: michał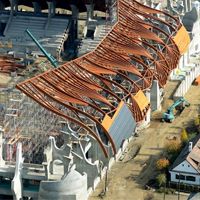 It won't be among Hungary's largest, but surely most impressive stadiums. The only problem is: who is it built for? This question is being asked as ticket demand is doubtful to provide revenues just outside Budapest.
The amazing organic stadium in Felcust village outside Budapest is progressing impressively, with the wooden branches of future roof dominating the landscape. The concept by Imre Makovecz makes the 3,500-capacity ground stand out not only in Hungary, but across Europe.
What remains unclear is the sense of the project in terms of financial sustainability. The stadium is being built for the national football academy. But despite both entities bearing the names of Hungarian football legends (Ferenc Puskas academy and Golden Eleven stadium), reality is much less legendary.
Local football club Felcsut SE can draw 400 - 1,000 people at best and with ticket prices adequate to lower tier matches, leaving no doubt the main tenant's games will generate losses. Youth national teams are also doubtful to get crowds flocking into the stadium on a regular basis.
Meanwhile, the village's largest building in the making will generate significant maintenance costs, not mentioning the high construction budget at some €3,400 per seat. It was thus suggested that the roof should be covered in solar panels, but then comes the issue of aesthetics, which is the biggest virtue of the stadium. No answer at this point.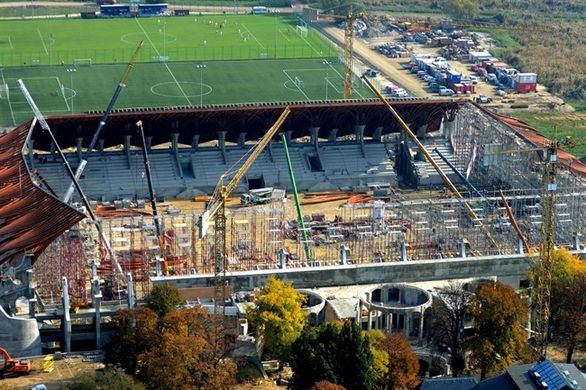 Photo: ORFK/ H.Szabó Sándor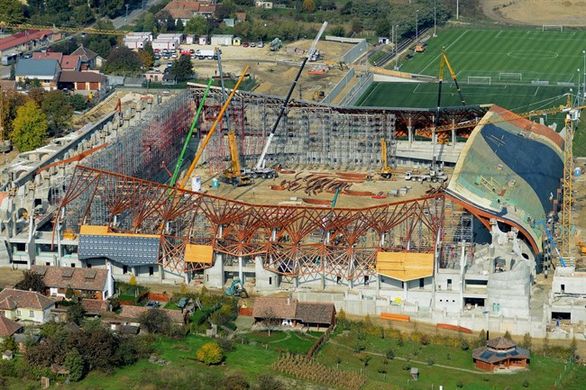 Photo: ORFK/ H.Szabó Sándor
Photo: ORFK/ H.Szabó Sándor