Euro 2024: Germany already willing to host
source: Sport.de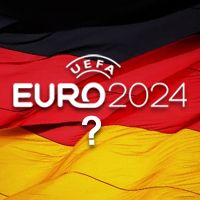 Euro 2020 bid procedures haven't properly started yet and already now Germany is declaring the will to host the following edition, 11 years from now.
Should current information be correct, Euro 2020 will be the only European Championship tournament spread across Europe and in 2024 the event should return to the format from 2016: 24 teams, at least 9 stadiums in one, two or three host countries.
That's the theory as UEFA hasn't even mentioned anything about the 2024 tournament. "We know it hasn't been officially announced yet, but UEFA should know early that we're ready" said Wolfgang Niersbach to 259 delegates of the DFB, German football association.
Germany hosted Euro once in 1988, but back then the country was divided and only the western side played host. Now, more like during the 2006 World Cup, the tournament would be spread across the country.