Zurich: Citizens oppose new Hardturm, what now?
source: NZZ.ch; author: michał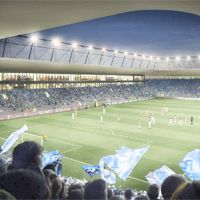 Sunday saw Zurich citizens vote on future Hardturm stadium, which in the end was rejected with a minimum majority against spending public funds on the project. Can the stadium be built anyway?
First vote rejecting a new Hardturm stadium came back in 2007. But back then it was to be a large (30,000+) ground with invasive and controversial aesthetics. The current bid to spend CHF 216 million on a 19,500 football stadium was considered a more sensible approach, but its cost still received criticism.
Eventually, during the Sunday's public vote, 50.8% of citizens refused to share their tax money with Grasshoppers and FC Zurich.
Authorities claim they were prepared for this scenario and are considering a public-private venture to make the football-specific dream come true.