Russia: Works in Saransk to last until 2017?
source: россия2018.рф; author: michał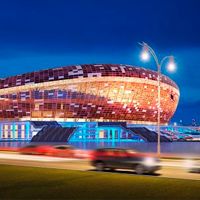 It was one of the very first projects to see groundbreaking, but works didn't even last a year before the site was abandoned. Now a new construction tender is expected to resume works in early 2014, but the stadium won't be ready until FIFA's deadline of 2017.
Construction of the new stadium in Saransk began very early, back in 2011. Back then Russia were just selected as hosts of the 2018 World Cup, while no list of host cities was clear yet.
The stadium construction ongoing was to be Saransk's advantage, pushing this less important city into FIFA's arms. A year back, when FIFA announced the shortlist, Saransk's strategy proved successful – capital of Mordovia was selected over favourite Krasnodar.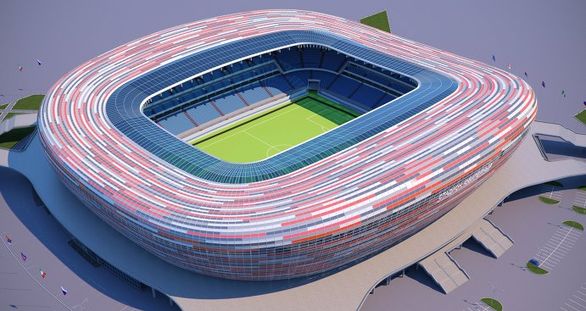 Soon afterwards works were... halted. Construction site abandoned and remaining this way to this day. Why? Financing of the early phase came in a large part from local government, while selection by FIFA means all of the construction process may be financed federally.
Saransk authorities halted their spendings, knowing of generous budget outlined by Vladimir Putin to deliver each stadium. Initially planned at RUB 10 billion (over $300 million), the stadium is now priced at 50% more.
Federal tenders for seven of the 2018 World Cup stadiums were launched just recently and work in Saransk shouldn't resume until spring 2014. And despite the advantage Stadion Yubileyniy presumably has over some projects that haven't even began, Mordovia authorities already predict it to be ready only in 2017, one year before the FIFA tournament.