London: Who will redesign Olympic Stadium's stands?
source: theconstructionindex.co.uk; author: michał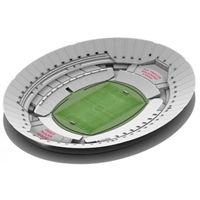 The London Legacy Development Corporation launched a tender to find designer, contractor and maintenance for the new retractable lower stands. Initial bids are expected until Nov 1.
The LLDC has issued a tender notice concerning first part of the Olympic Stadium revamp. Seating bowl needs to be altered to allow possibly best watching conditions to fans for both athletic events and football games.
This requires a retractable lower tier, which was presented in its early form by West Ham United. System suggested by the club brings fans 10m closer to the action than a similar one at Stade de France. However, bidders in the new tender don't need to completely follow the below scheme.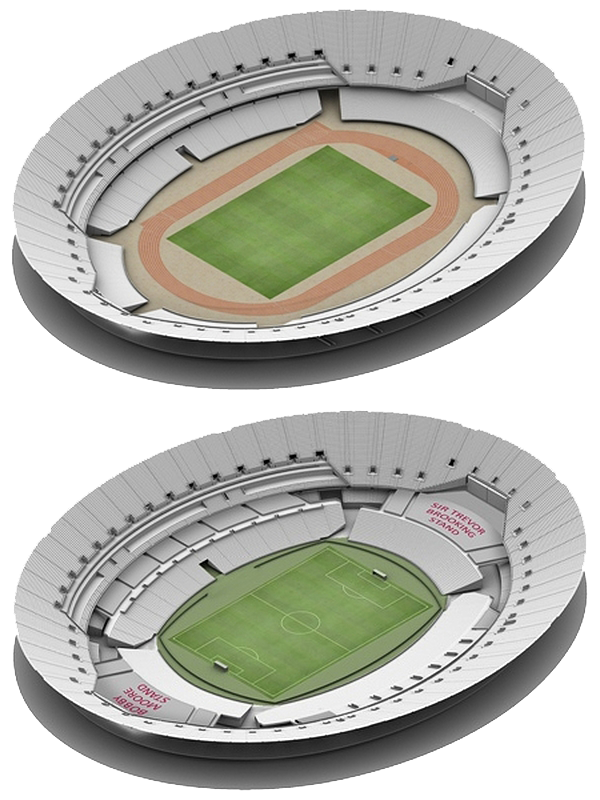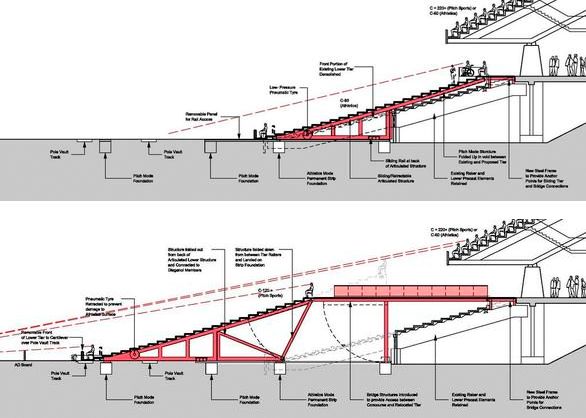 In fact, any solution for retractable seating must follow a more basic set of demands. One is capacity, which has to remain at 54,000+ for athletic events and 58,100+ for football, not less. Another is for the stands not to negatively effect the running track on which they are to be moving during transition.
Also, the future contractor will not only have to deliver the stands as planned, he will also have to provide maintenance for it for the next decade and storage for elements that will not be used in athletic mode (for football extra parts will have to connect the moved stands with stadium access routes).
All of the above is expected to be delivered within a £10-20 million budget ($15-30m, €12-24m). Prequal bids are expected until Nov 1 and each bidder will be obliged to build a prototype of the suggested system.