New design: Baylor Stadium
source: StadiumDB.com; author: StadiumDB.com team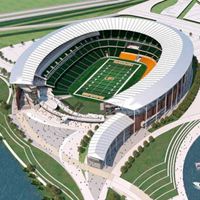 Baylor University is getting a brand new stadium as we speak, planning a revenue and publicity boost with the move away from their current ground. With 45,000 capacity the stadium still has a lot of room to grow, should demand rise...
It's hardly what one would call Texan and again hardly a typical American football university stadium. While many fans emphasise that having no roof over stands enhances atmosphere (being open to elements is often considered part of the matchday experience), the new Baylor Stadium will have a very significant canopy over most spectators.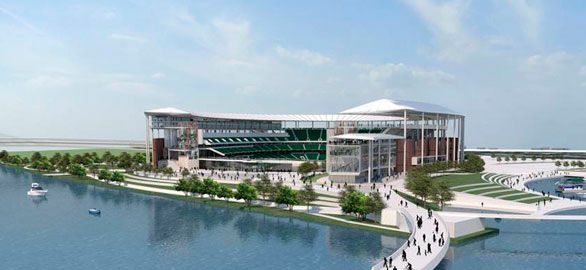 However it will be open, even if not entirely to the elements. The south end isn't getting any seating in the initial layout, providing a dynamic shape for the stadium, but also an open 'gate' allowing fans to overlook the Baylor University Campus and symbolically connecting the stadium with remaining facilities, despite it laying on the opposite side of the Brazos river.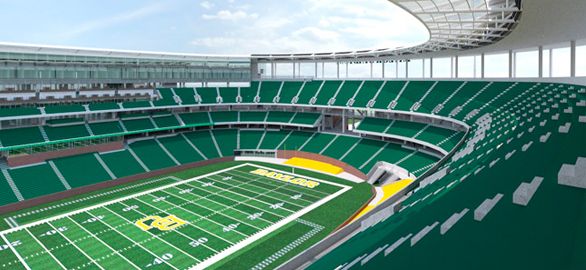 With 45,000 seats the stadium is also hoped to deliver much more revenue for the American football games. Though retaining a high 'student-designated section' of 6,700, the stadium will also boast 118 various luxury boxes and lounges with extra 4,200 premium seats on the terraces.
Construction of the giant (possible for expansion within the 55,000 mark) began in September 2012, so is half way done at this point, seeing the online countdown showing just over one year for completion, in Autumn of 2014.