Marseille: Vélodrome ready for fans despite construction
source: OM.net; author: michał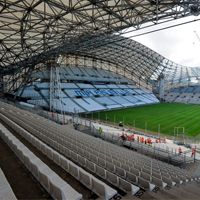 Each of the three available stands is still subject to construction works, but this changes little for Olympique, who are able to sell as many as 48,000 tickets for Ligue 1 games.
Marseille's largest stadium and until recently the very biggest venue of the entire league is ready to take fans in Ligue 1's new season. It was the effort of over 800 people working throughout the summer break that made a massive number of 48,000 seats available for spectators.
Despite each of the three existing stands still being under construction, works were carried out in a way that impedes regular operation least. Roof structure is read over each of the stands and only membrane installation needs to take place between fixtures, while access routes were provided around the venue.
Last season the redevelopment ahead of Euro 2016 required more compromises with capacity falling to as low as 30,000, though not requiring the stadium to be closed.
The stadium is to be ready within one year and currently biggest changes are happening in the spot of previous Jean Bouin Tribune, main grandstand that is being rebuilt from scratch.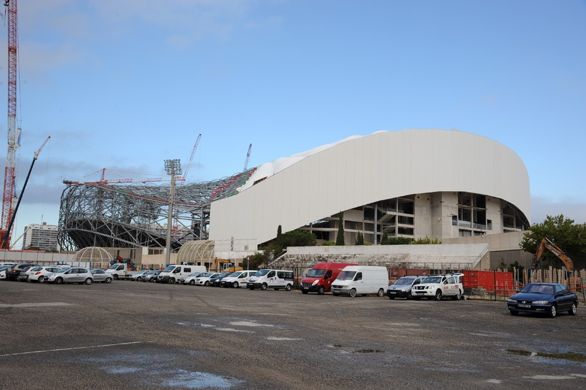 Photo: OM.net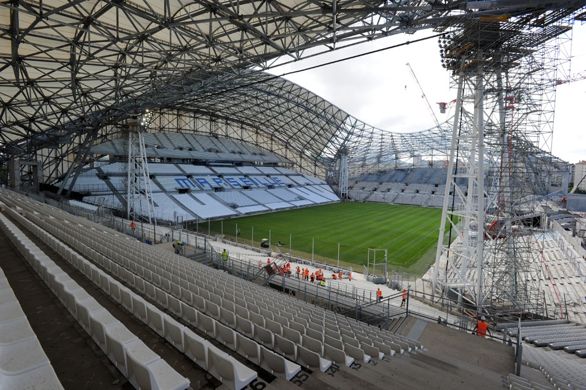 Photo: OM.net
Photo: OM.net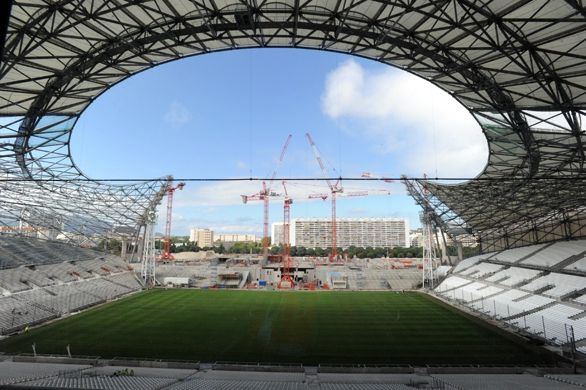 Photo: OM.net