Stockholm: Brilliant farewell of Stockholms Stadion!
source: StadiumDB.com; author: michał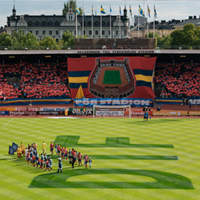 After 77 consecutive seasons at the stadium, fans, players and officials of Djurgården bid farewell to one of Europe's most iconic stadiums, the Stockholms Stadion. The party was truly memorable and the sentimental atmosphere will be hard to match at Tele2 Arena.
It was exactly a week since fans of Hammarby said goodbye to their old Soderstadion, before switching grounds to Tele2 Arena. Yesterday their derby rivals, DIF, did the same with their 101-year-old Stockholms Stadion. Main difference is that the latter won't get demolished, but still some era comes to an end as it will remain without a football tenant for the first time.
No wonder that after 77 years at this address the supporters of Djurgårdens were very sentimental and prepared a special show for the farewell. First, a few thousand people marched across the city of Stockholm to the stadium, which had the pitch decorated with 'DIF 1912-2013' sign for the Östers IF tie.
Stands were packed to capacity with 14,276 people inside and a massive choreography was prepared across the stadium. First, as anthem was played, yellow paper sheets covered the terraces, while flag with Stockholm's coat of arms covered the southern gate. As players entered the pitch stands turned red and another flag was unveiled, this time with the stadium's image. And finally blue flags flooded the stands, while DIF crest was unveiled in the south. All can be seen from great perspective below:
Though still illegal in Sweden, fans weren't going to let the game pass without pyrotechnics. A huge pyroshow was launched across the stadium, covering everything in smoke for a few moments.
The club also launched their pyrotechnics, this time from the roof and after the game ended. It was then that fans were free to invade the pitch free of consequences. After bidding farewell many of them went to enjoy the party and concert going on outside the stadium.
To celebrate that memorable afternoon, the club launched a special website, where fans can upload their photos and video clips of the event.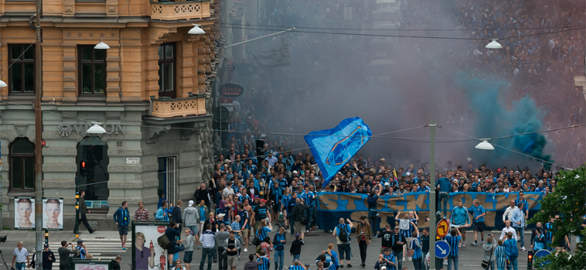 Photo: DIF Fotboll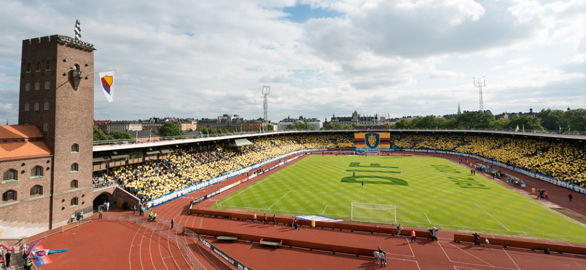 Photo: DIF Fotboll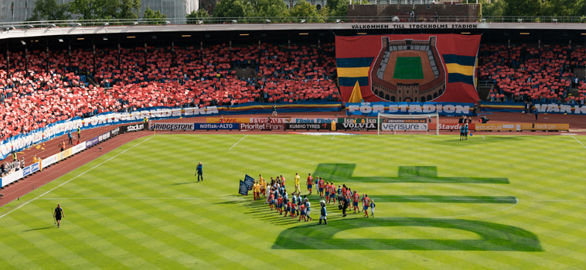 Photo: DIF Fotboll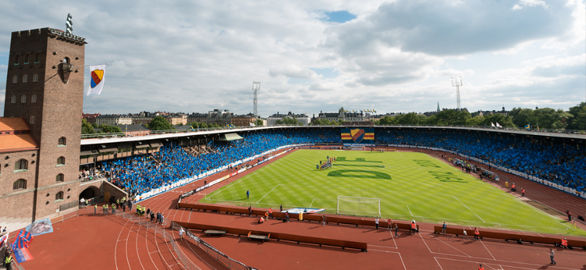 Photo: DIF Fotboll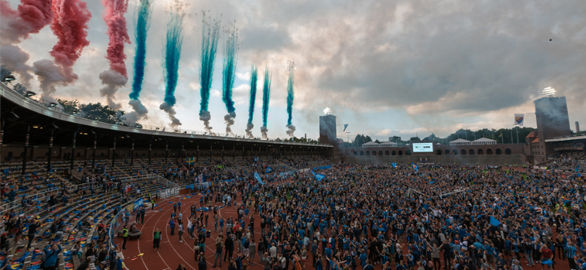 Photo: DIF Fotboll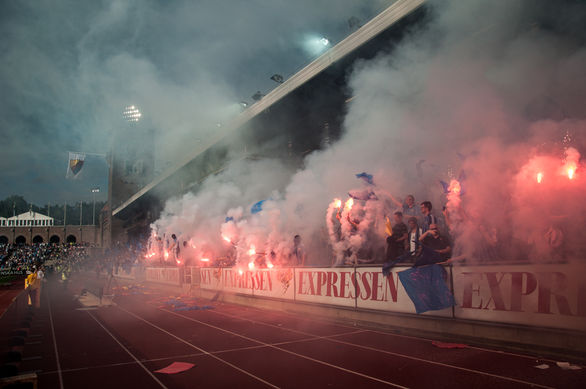 Photo: Järnkaminerna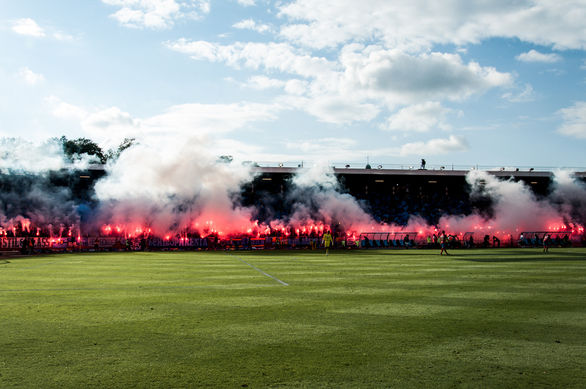 Photo: Järnkaminerna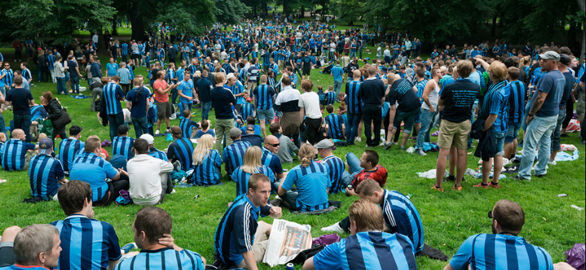 Photo: DIF Fotboll