Sao Paulo: Large trusses going up
source: StadiumDB.com; author: michał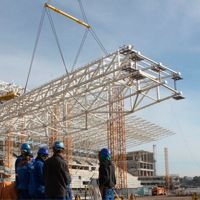 Each of them will eventually reach 240 meters and hang above the southern and northern section s of the Corinthians Arena. Currently first two modules of the steel trusses were raised, twelve more await mounting.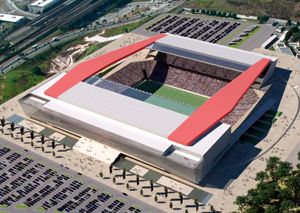 Large yellow pillars already stand across the south stand of Arena Corinthians. They're set up temporarily for the operation of mounting and connecting steel trusses together. Seven such modules, each weighing between 121 and 177 tons, are to hang over each end of the stadium by mid-October.
Each of the segments has to be lifted separately due to their weight and only connected once they reach their final height. Once all seven are in place, the superstructure (coloured red in the rendering) is to span over 240 meters, anchored only at the west and east stand, with no support between.
Works began on Tuesday and two segments were mounted in the south. All 14 are to be installed by mid-October, while the entire stadium should be ready in late December, having reached 82% last week. Over 1,500 people work every day to make it possible.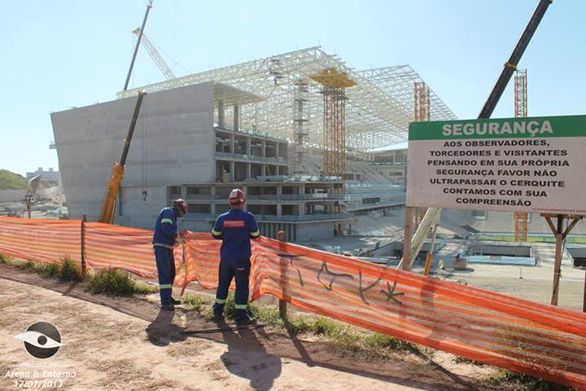 Fot: O FISCAL DA FIEL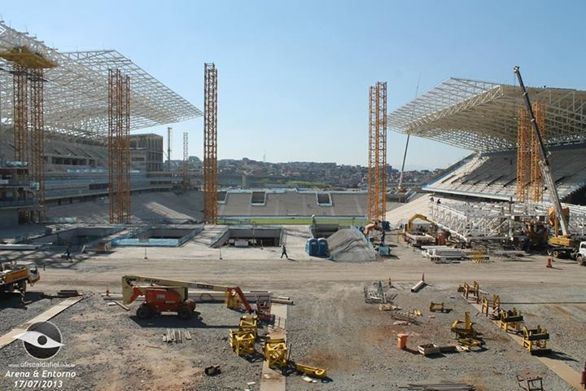 Fot: O FISCAL DA FIEL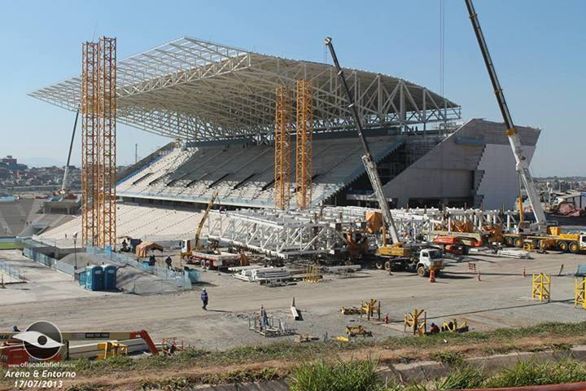 Fot: O FISCAL DA FIEL