New stadiums: Poznań, Niechorze, Rewal and Włocławek
source: StadiumDB.com; author: StadiumDB.com team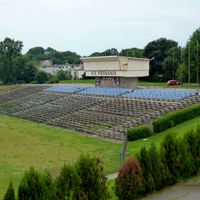 Two hardly look their best after years of dilapidation, while the remaining two only recently started to shine and become local sports hubs. Here are our newest additions from Poland at StadiumDB.com!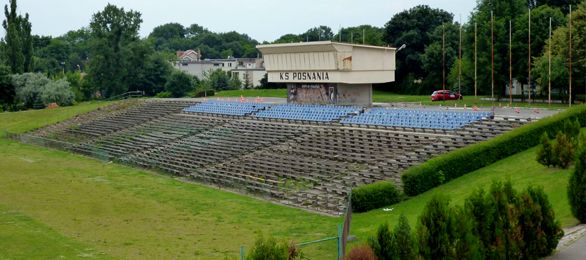 Photo: Sebastian Spychała
Built back in 1964, the stadium in northern Winogrady district currently is only a shade of what it used to be. Its vast western stand holds some 3,500 people, but only 450 seats installed in 1990s are usable any more.
It has one of Poland's longest rugby traditions and a training pitch with 600 seats is located south-east of the main field. Eastern and northern sides are occupied mostly by tennis courts and other facilities of KS Posnania, Poznan's oldest sports club (established in 1907).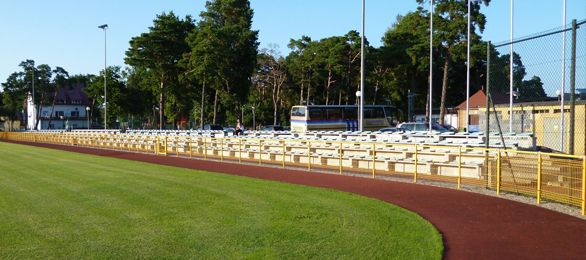 Photo: Sebastian Spychała
Located on a narrow strip of land between the Baltic Sea and Liwia Łuża Lake, this is Niechorze's central stadium, with two modest stands on the east and west sides, each with, respectively, four and three rows of seating. With capacity of over 1,000 and decent infrastructure this stadium is used by football team from nearby Rewal, LKS Wybrzeże Rewalskie.
The main pitch is surrounded with a two-lane running track, while a synthetic pitch is located south of the ground. Behind the west stand four tennis courts and two basketball courts are placed.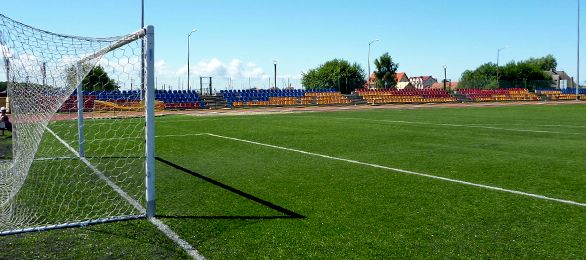 Photo: Sebastian Spychała
Local stadium in the village of Rewal lies along the main street Kamienska and has one stand bordering that very street, south of the pitch. With six sections the stand seats most of 1,100 spectators able to watch games here. The ground with 4-lane running track was built in 2005.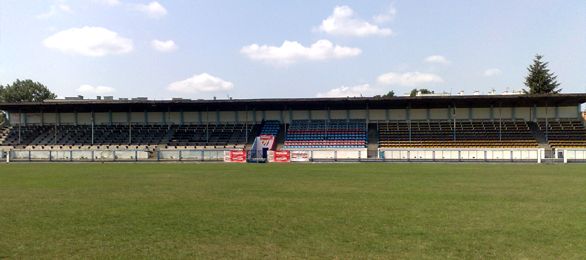 Photo: Błażej Węclewski
Located in the strict centre of Włocławek, this football-specific stadium had been defunct for years and only came back to life in 2012, when the owner, Włocłavia had to find a venue until the redevelopment of Stadion OSiR is done. With new concrete laid and seats installed onto the northern wing of existing west stand, sections able to hold 937 people were created.