New stadiums: Barcelona, Murcia, Pontevedra, Estepona
source: StadiumDB.com; author: StadiumDB.com team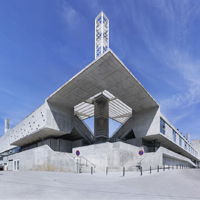 A really nice selection today: the mini Camp Nou from Barcelona, old school Condomina from Murcia, concrete masterpiece from Pontevedra and miniature new arena from Estepona. Enjoy!

Fot: Dakinho
Built in just 9 months, the stadium was thought to be among the world's most comfortable and intimate venues of its time. Small pitch and stands tightly surrounding it make it very compact, which is further amplified by the two-tier layout that has the upper tier overhanging the lower entirely.
The design by Josep Casals inspired several other venues, while the exact same design was adapted and built in Cartagena.
Due to its similarity in composition and proximity to the Camp Nou, it's referred to as the 'Mini Estadi', though over 15,000 is hardly 'mini' when not compared to the 99,000-seater nearby.
The stadium is used by FC Barcelona's reserves and youth side. Also, since 2003, the national team of Andorra staged some of their games here. There's also a list of concerts that were staged in this ground, with the likes of Elton John among others.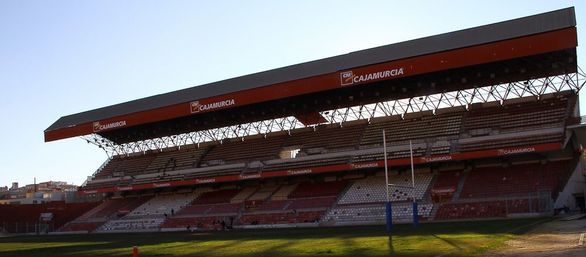 Fot: Catalina Gracia Saavedra (cc: by-nc-sa)
Built back in 1924, the stadium served as Murcia's main sports and entertainment building throughout the twentieth century. With its central location it was within walking distance and survived decades without proper parking facilities.
Despite floodlights being added in 1961 and main grandstand expanded and covered in early 1980s, the stadium showed little perspective for long-term use. It was thus decided that a new ground should be built outside the centre of Murcia and local club Real moved to the 'new Condomina' in 2006.
Apart from Real also the second biggest club of the city played their games here, Ciudad, but were later relocated to Granada. Currently the stadium is mostly used for American football and rugby.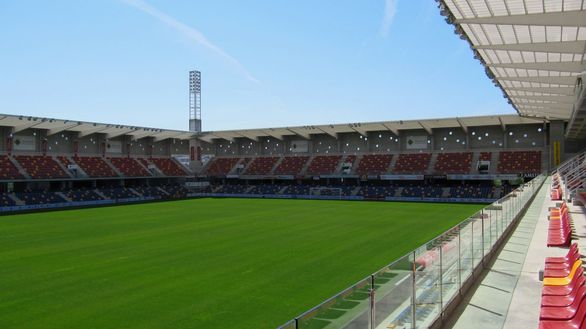 Fot: José González
First stadium in this location, north of the city of Pontevedra (near Vigo) was built back in 1956, but today's venue is nothing like that old one. Starting in 2006 a complete redevelopment was carried out with north and south stands opening in 2007, main grandstand in 2008 and finally the last part in mid-2010.
Host club is Pontevedra CF, whose supporters packed the ground to capacity already during the first game, against Real Oviedo. Initially the crowd size was to be larger, but UEFA regulations forced the all-seater mode instead of a standing section.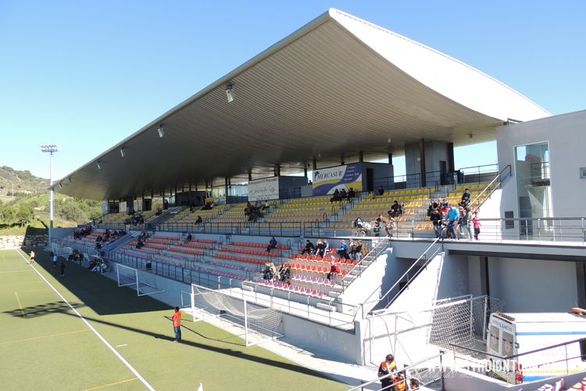 Photo: Stadiontour.at
Built in north-eastern exit from Estepona, the stadium cost some €28 million in 2007. Its three stands have 3,800 seats altogether, of which majority is located at the covered eastern stand.
Host club is Unión Estepona, but the stands are rarely filled in more than several percent.