New construction: Minaa Stadium
source: StadiumDB.com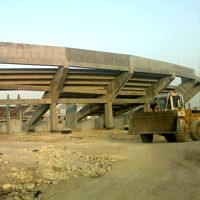 While the massive Sports City with two stadium is being built outsider Basra, within the urban fabric a more modest, but still impressive project is taking shape. One of Iraq's oldest clubs, Al Minaa FC, is getting a new home.
The futuristic design with stands covered by dune-shaped roof was presented by American 360 Architecture in 2011. Soon afterwards construction began on what will be the biggest stadium within Basra city limits. The ground is being built on the spot of previous Al Minaa stadium, built in 1995.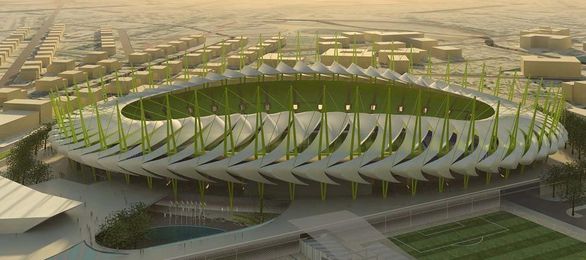 Single-tiered stands are to accommodate 30,000 supporters while retaining the athletic layout of the predecessor. The stadium is also to meet FIFA's requirements to hold international fixtures.
The project was expected to be delivered by the end of 2013, as it's listed as venue of the 2014 Gulf Cup in January. However, construction pace puts the deadline in question.
Apart from the stadium there are mixed-use buildings planned on site, parking infrastructure and two training fields.