Innovation: Empty stadium overcrowded by mobile app users
source: StadiumDB.com; author: michał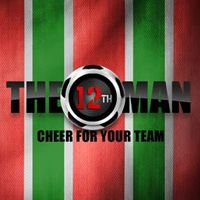 While unrest continued in the streets, authorities in Tunis decided to play games behind closed doors. To avoid silence associated with 'ghost games', local club Hammam-Lif decided to join forces with a marketing agency and made their home stadium roar with over 90,000 people's activity. On their mobiles…
Though it's 2.5 years since the revolution in Tunisia, situation still isn't stable and unrest in the streets caused stadiums to be closed despite games ongoing. This kind of fixtures, often referred to as 'ghost games' is known to reduce attractiveness for TV audience and do quite the same with players' motivation.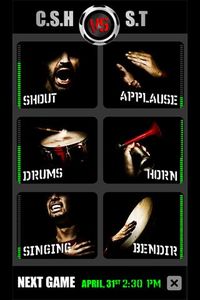 This is why Tunis-based Hammam-Lif club joined forces with Memac Ogilvy, renowned advertising agency. Together they launched an application called The 12th Man, which – in short – is a simple way of fans creating noise inside the stadium via their smartphones.
After downloading each fan chooses his side of the stadium, so that the noise he creates is directed from a specific spot. Doing this was possible by placing 40 loudspeakers around the pitch, creating a surrounding effect for players.
With 6 noise options to choose from (shouting, singing, banging two kinds of drums, applauding and using a horn), fans could check live which option is used by others at that very time. This was used to allow any kind of coordination in the noise-making, which everyone could hear on TV while watching the game.
Has this worked? According to the case video prepared by organizers, it sure did. Statistics also suggest it proved an effective way of compensating people the inability to attend their team's game. Organisers claim 93,100 people took part in the noise-making, while the stadium capacity is barely at 12,000.
The campaign was carried out for a few games only, but still earned Memac Ogilvy the prestigious Silver Lion at the Cannes Lions festival.