Canada: Almost 3,000 rips and tears already on Montreal Olympic Stadium's roof
source: montrealgazette.com; author: michał
The membrane over Big O's playing field is dilapidating far faster than expected. A solution needs to be found soon or else big events won't happen and the stadium will only prove more of a burden. But nothing solid is in place yet, according to Montreal Gazette.
Observations carried out in 2012 showed 1,240 rips or tears on the surface, each from a few millimeters to several centimeters big. Now new data is available for the period between Nov 2012 and May 2013 and the number is alarmingly higher at 2,729 rips.
Normally the membrane over central part of the Olympic Stadium is able to hold 58kg of snow per square centimeter, but due to the increasing deterioration it is thought the fiberglass-teflon surface lost almost 60% of the durability.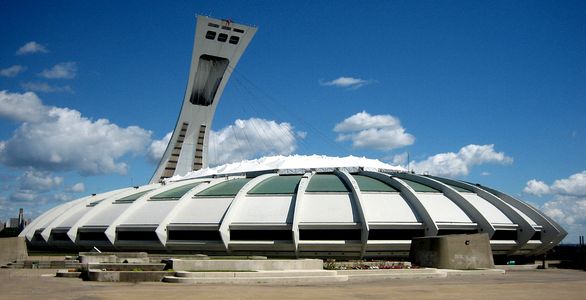 Photo: Nicole Marti (cc: by-nc-sa)
Effectively, the stadium cannot operate normally despite having permanent roof and in theory being independent from weather conditions. If weather forecasts indicate snowfall on the day of any event, that event is cancelled.
This only adds to huge costs of maintenance, annually standing at C$1 million, not including repair works. Already now some commentators call the stadium one of world's most expensive. Despite the construction bill being C$770 million, debt and repairs over the years made the price tag surpass the C$1.5 billion level.
Still, no solution to the problem has been found so far, neither in the short, nor long term.