Athens: Olympic Stadium roof in need of urgent work
source: ToVima.gr; author: michał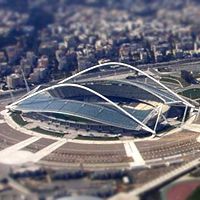 Built in 2004, the new roof of Stádio Olympiakó Spiros Louis is in need of urgent repairs, which may cost as much as €130 million ($173 million)! Ministry of Culture assures adequate measures will be taken.
When Greece was building its sports infrastructure ahead of the 2004 Olympics, billions of Euros were spent, causing criticism from taxpayers. With the event passing, further funding was very limited and as a result now some venues are in need of repairs.
Perhaps the biggest concern is one over the Olympic Stadium (OAKA), which received new roof for the tournament. The magnificent structure was designed by famous Santiago Calatrava and proved extremely costly, priced at over €260 million.
Now it will cost even more as complete negligence of maintenance works led to it being in very bad condition today. It is estimated that as much as €130 million ($173m) needs to be spent urgently for the stadium to remain safe and not fall into further despair.
"The roof of the Olympic Stadium is a metal construction which requires continuous maintenance and control during its life, as all the structures of such a magnitude do. We will make every possible effort to secure the relevant funding and to proceed to contracts with contractors in order to maintain the safety and the functionality of the roof and of all the metal constructions of OAKA", said Deputy Minister of Culture Yiannis Andrianos.