Liverpool: Plans of Anfield regeneration presented
source: StadiumDB.com / LiverpoolEcho.co.uk / Guardian.co.uk; author: michał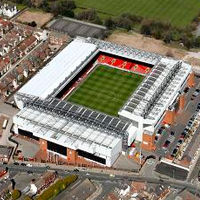 With 250 new homes and 700 jobs the plan is the second largest redevelopment plan in Liverpool's history. The vision has been revealed, but not everyone is happy.
Some 300 houses will be destroyed, while 250 new built and 500 more renovated. A thorough regeneration awaits Stanley Park, too, where a 'food hub' (growing vegetables for local market) is also planned, along many leisure facilities.
This is what is expected to come along with the expansion of Anfield stadium over a period of 5 years. The entire project is valued at some £260 million, of which the club should cover £150 million, while the remainder is to come from the municipality, British government programs and EU projects.

Altogether the Anfield regeneration plan means 700 new jobs and is thought to be the 2nd largest ever done in Liverpool.
This doesn't mean everyone's happy, though. Some residents feel this plan comes at their expense, as the area has been deteriorating for years partly due to LFC's policy of buying houses for future expansion and shutting them blind, making no use of them.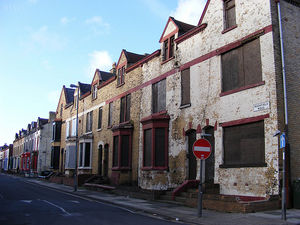 This led to entire rows of ghost-houses being created and living conditions dropping. Along with the conditions went the attractiveness and market value of the neighbourhood. Which is important for many residents now as they are approached by the city and offered these market values for selling their homes.
A total of 72 houses need to be torn down to allow the Anfield stadium expansion. The club, municipality and Your Housing association (third partner of the project) already have 51 of them and are close to sealing deals for further 10.
But not everyone is willing to let go easily. Two landlords claim the policy of making Anfield unattractive had cost them some £500,000 and they want their day in court over this issue. This shouldn't impede the project much as the city declares using compulsory purchase if opposition isn't resolved during talks.