New stadiums: Winnpeg and Montreal
source: StadiumDB.com; author: StadiumDB.com team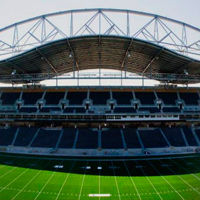 One of them has been just opened yesterday and awaits American football use. The other hosts mostly football (soccer) games and has been expanded less than a year back. Both deserve your attention, for sure!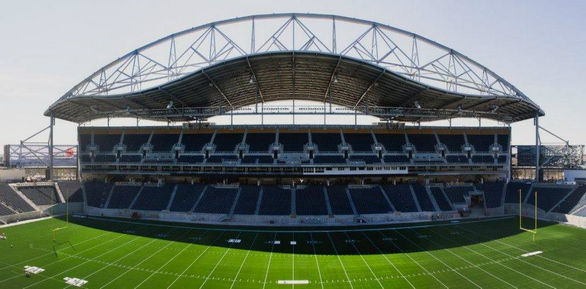 First plans to find a replacement for Canad Inns Stadium came in 2007 and an early vision followed within months. The unique 30,000-seat stadium with two arches touching one another over the pitch was designed by Populous, while local company Raymond S. C. Wan completed the design.
In 2009 the venue was approved with numerous amendments. Visually the biggest difference was roof arches going vertically and thus remaining over their respective stands. In May 2010 works began on the University of Manitoba and were expected to end in mid-2012. However, delays caused the opening to be shifter and only take place in late May 2013.
Along with time frame changes came financing modifications, with two private partners being left out of the project, funding was left up to Blue Bombers and authorities (local and federal). With an increase in cost over time, the counter stopped at some $ 200 million.
Initially nicknamed Project 85, the stadium was later referred to as either the new Bombers Stadium or Winnipeg Stadium. Finally, in 2012 a deal was reached with Investors Group to rename it officially Investors Group Field until 2024.
Anchor tenant for the stadium are the Blue Bombers, but two other American football teams are to play here: Manitoba Bisons and Winnipeg Rifles. Also, the association football 2015 Women's World Cup is to be held here, just like numerous concerts and other events. First large event was the religious meeting One Heart on May 26, 2013.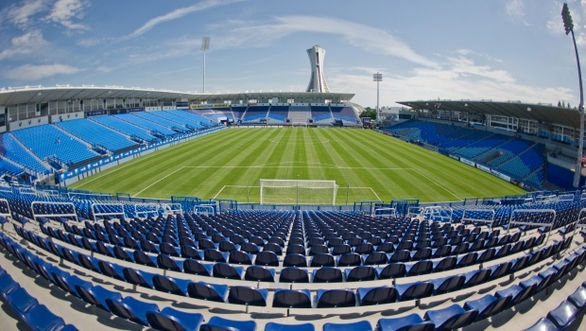 Established in 2008, Montreal Impact FC needed a proper football stadium to play in. The site chosen to build it was former training stadium of the 1976 Olympics complex, just meters north of the Olympic Stadium.
Replacing the athletic venue was a three-stand football-specific stadium that could accommodate 13,034 people. Half of the budget ($17 million) was covered by Saputo family, whose company became the naming rights owner. The remainder was collected via various commercial partners.
As Impact was planning to go from NASL to MLS, plans of expansion were drawn and implemented in 2011-2012, when the approval of joining North America's top football league was granted. This time it was the Quebec government who financed works.
Currently the stadium has an independent main stand with some of the ground's 20 skyboxes, while other sections form the shape of letter 'C', being partially covered. Only stand built from scratch in 2011, the south end, hosts local ultras at two standing sections.