New stadiums: Ordu, Istanbul and Antalya
source: StadiumDB.com; author: StadiumDB.com team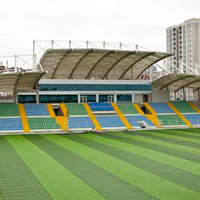 One stadium awaits replacement, while two others are just a year old. Turkey is changing so rapidly in terms of sports infrastructure. We'll keep visiting this country from time to time, hopefully!

Main stadium of this Black Sea coastal city bears the names after the visit of the great leader Mustafa Kemal Atatürk, back on September 19 1924.
It's located in the strict centre and has been a football-athletic stadium from the very beginning. Initial capacity of the concrete stands stood at 15,000, but with conversion to all-seater mode it decreased significantly.
Currently two stands are covered, both along the pitch. Last major renovation from 2011 saw the eastern side covered and floodlights installed, allowing the ground to meet UEFA's requirements.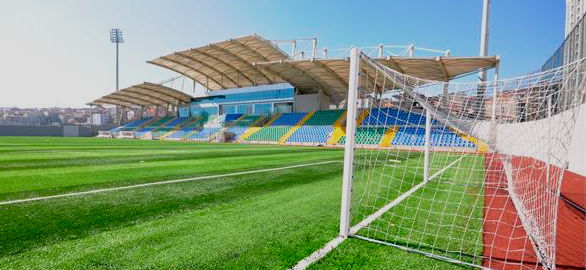 Opened in April 2012, this is already the second stadium built in Esenyurt district, rapidly growing community in western outskirts of Istanbul. Main use is one for community training and events, but with its high standard it may also serve professional football.
It bears the name of Necmi Kadıoğlu, mayor of the district. Opening saw popular vocalist Hadise perform before a large firework display.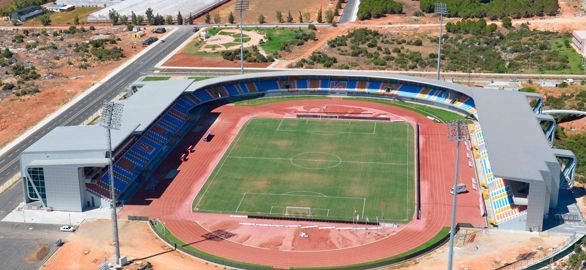 The stadium was opened in 2012 at the Mediterranean University campus, western Antalya. It serves as central sports complex for the university and is able to host both training sessions in halls located along the pitch and international athletic events with its 8-lane track.
Despite its modest capacity it also became the home of largest local club, Antalyaspor, who thus left their older, but centrally located stadium.