New stadiums: Bucheon, Icheon and Changwon
source: StadiumDB.com; author: StadiumDB.com team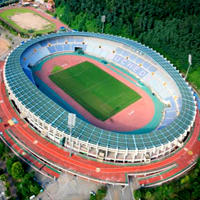 Three very decent stadia from South Korea join our database today. Check especially Bucheon, where one of the most heart-warming supporter stories took place. Fans started rebuilding their club after owner ran away and they just advanced to the 2nd league.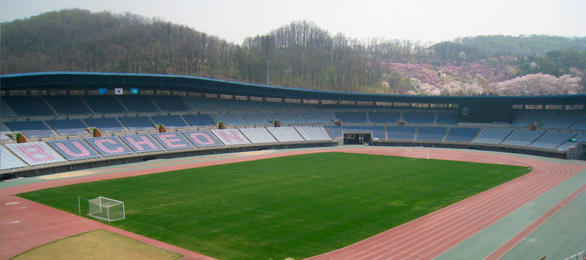 The stadium was built in the east of Bucheon in 2001, planned to become the primary football and athletic venue of the city. However local K League side Bucheon SK was relocated in 2006 by its owners to another place, leaving the ground with no anchor tenant.
Fans first protested in Korea and abroad (during 2006 World Cup) and then started rebuilding their club as Bucheon FC 1995. Thanks to the city allowing newly formed club to use the stadium on preferential conditions, the side managed to grow and make it to 2nd division in 2013.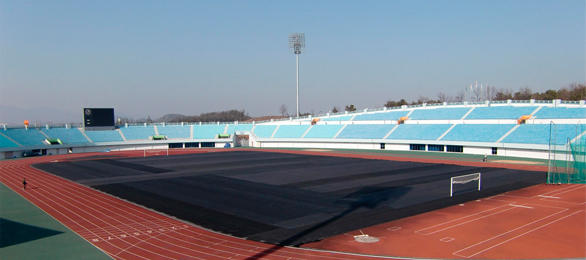 Built in 2001, this multi-use stadium in northern city of Icheon (not to be mistaken for Incheon) holds over 20,000 people and despite not having a permanent league tenant has been used for football matches on various occasions, both by clubs and national team (the latter for training).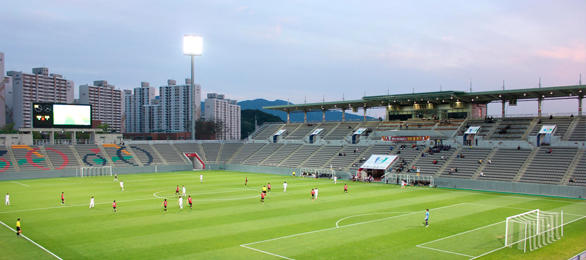 Construction of the first football-specific stadium in the industrial Changwon began in March 2007. Contrary to the larger and centrally located Civic Stadium, this one with attached training centre was raised in the eastern outskirts.
Official opening took place in December 2009, but both local clubs moved in with the 2010 season. Apart from some games of Changwon City, the stadium also hosts Gyeongnam FC.