New construction: Stade Bordeaux Atlantique
source: StadiumDB.com; author: StadiumDB.com team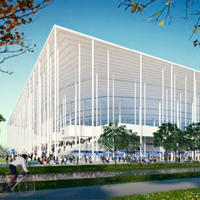 This will be one of the most original Euro 2016 stadiums. Designed by famous Swiss practice Herzog & de Meuron, the ground received a working name of Stade Atlantique. StadiumDB.com proudly presents first photos from the construction site.
Decision to take up public-private partnership was made back in 2011, but the project met with opposition, that was only dismissed by court in late 2012. Before that preparatory works on the site in northern Bordeaux began, paving way for construction.
Able to hold over 42,000 people, the new stadium was designed by Herzog and de Meuron, architects renowned for their previous visions in Munich and Beijing. This time original form uses stands as the most distinctive accent, with very slender supports spread in what seems to be chaotic way.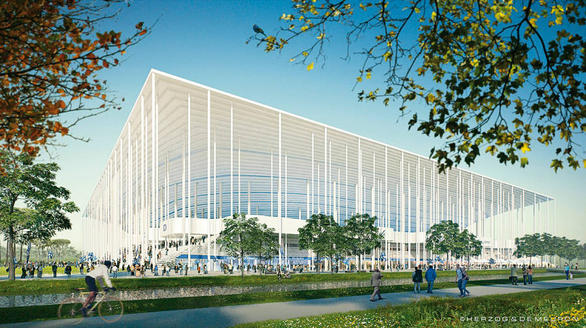 Initially called Stade Bordeaux Atlantique, the ground was later named simply Grand Stade Bordeaux. Both names are temporary, however, as naming rights deal is expected to cover some 8% of the construction cost.
Overall, Girondins football club agreed to cover half the budget with €85 million. Remainder is to be paid by federal funding (€28m), municipality (€17m), urban community (€15m) and regional authorities (€15m). Last is the naming rights deal targeted at €15 million.
Actual construction works on foundations started in early 2013 and are expected to last until April 2015. This means the stadium should be operable well over a year before Euro 2016 takes place here. Today we're able to show you the progress thanks to fantastic photos by Skyscraper33!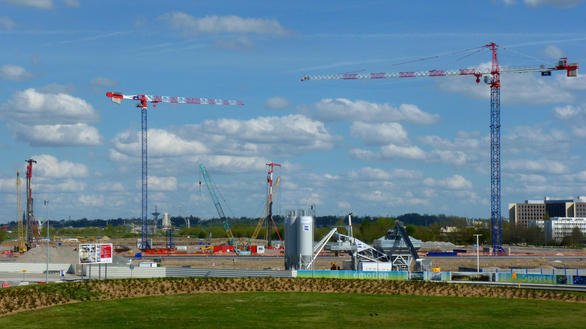 Fot: Skyscraper33