New construction: Baku Olympic Stadium
source: StadiumDB.com; author: StadiumDB.com team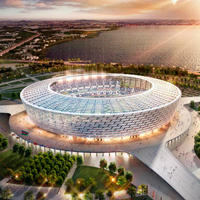 Large Olympic Stadium is being built in a place which two years ago was deprived of any life at all. Vast territory adjacent giant lake were covered with faecal waters. Now we're two years from seeing it transformed into a large leisure hub.
Although work on the site in central Baku began in summer 2011, no construction could be carried out until early 2013. This was due to faecal waters being pumped out from the degraded land by local company Ekol in the first place.
Foundation work started in 2013, while the delivery of the entire stadium is due in 2015. This is when Baku will become first ever host of the Euopean Games, continental equivalent of the Olympics. Having failed to win the Olympics bid, Baku settled for smaller, but also very prestigious tournament in the strict centre of the metropolis.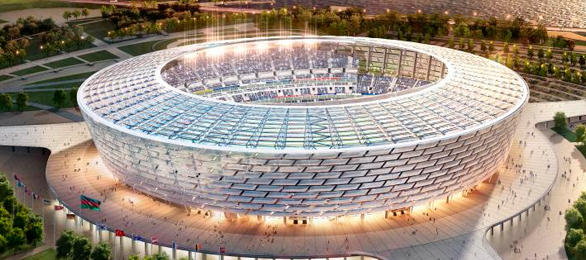 The stadium expected to host 68,000 people will be Azerbaijan's largest. But as much as we know its capacity and cost, it's not clear as to how it's going to look in early 2015, when the $640 million project is expected to be delivered.
Early concept from 2010 was done by Turkish TOCA Mimarlik, while in 2013 Korean Heerim architects, who now manage the stadium, showed new, changed vision. But the latest image, seen below, is again changed compared to the previous one.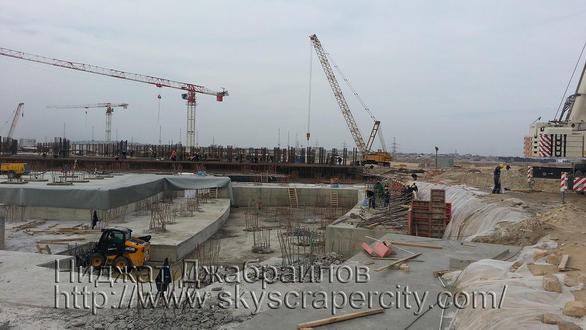 Fot: Ниджат Джабраилов