London: West Ham score own goal with dubious 'supporter consultation'
source: Express.co.uk / StadiumDB.com; author: michał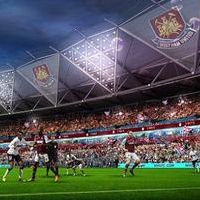 Once again West Ham United are trying to convince everyone that their relocation plan only has good sides. Instead of thorough consultation the club manipulated data to make the Olympic Stadium move look better. Obviously, fans noticed it instantly and some of them feel disrespected.
It was May last year when fan group WHU'S VIEW challenged West Ham United's claims that "those who were presented detailed plans of the planned stadium move, were supportive of the idea". In reality, the club ran no supporter consultation at that time, limiting any contact to Supporters Advisory Board (SAB) Olympic Group (49 people).
In turn, WHU'S VIEW ran a survey on their own, asking well over 2,000 Upton Park attendees this question: "Based on all available information do you agree with West Ham United's proposed move to the Olympic Stadium?". 13.4% said 'Yes', while 86.6% said 'No'.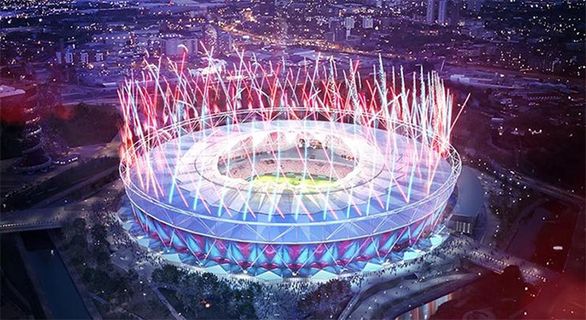 No wonder WHU'S VIEW were among those excited to see a fan survey announced by The Hammers. But once members went through it, they tweeted "We share people's disappointment with the Poll. A real shame. David Gold and Co., loyal supporters deserve better".
The consultation is ran online between April 23 and April 30, limited to club members, and consists of two parts. What caused their concerns is the form chosen by West Ham United, which puts the club's intentions in question.
To get to see the actual questions fans need to go through what WHU call "educational material about the Olympic Stadium", but what commentators among fans and media call dubious. This goes for the below map, which manipulates distances between Upton Park and the Olympic Stadium. What may seem a walking distance here is in reality an hour walk, over 4 miles – Daily Express emphasizes.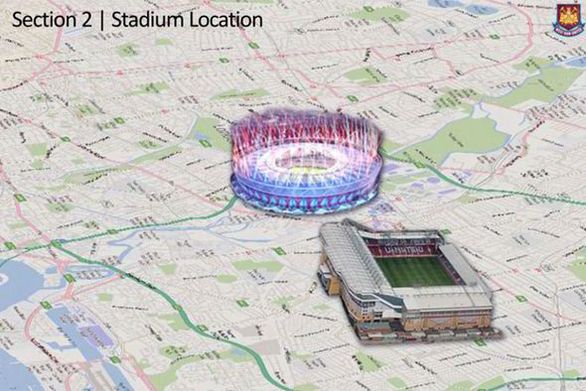 But perhaps the most bold attempt at showing how little West Ham care about the move's opponents or skeptics is the most vital question, seen below with all the possible answers. With a wide variety of arguments for the move the club allowed only one kind of any negative statement, making fans choose between making themselves look enthusiastic, curious or stubborn. Which would you choose?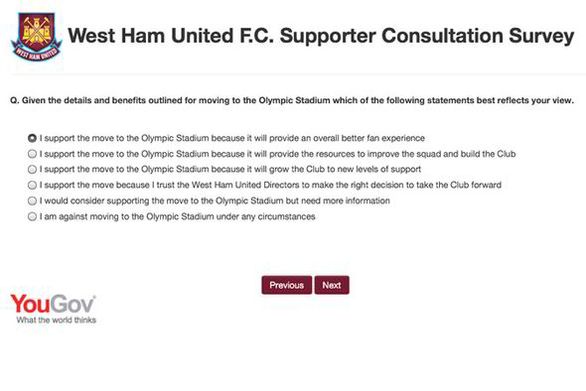 StadiumDB.com comment: Remembering communist propaganda, we feel we've seen this kind of 'social consultations' already. But if you're only trying to make yourself look good by polls, be sure not to treat people like idiots at the same time, West Ham United.
The whole point of any consultation is to address doubts, not arguments in support. Meanwhile The Hammers completely ignored those opposing or simply unsure and attempted to manipulate data.
We have a strong feeling that going out to the public and telling the truth would, even if not waiting for any feedback (as if the one coming after April 30 mattered…), earn a lot more support.
No, the Olympic Stadium isn't close to Upton Park, but it's as close as a club can find such an attractive plot in one of the most densely inhabited cities worldwide.
No, the Olympic Stadium won't improve fan experience, because of the compromised seating layout of an athletic stadium. But maybe telling people "the difference won't really be that big, we made quite an effort to assure this, while there are so many good sides to it" might actually sound better than pretending retractable seating is an optimum solution.
It's not, but it's not that bad either. Except you don't get the chance to get this message across if you publish renderings that distort the final outcome. Really, West Ham, you should have known better…