Debrecen: Cornerstone installed, great progress of the project
source: Reuters.com; author: michał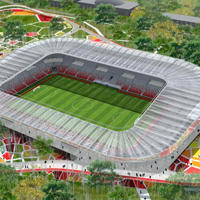 Yesterday numerous officials visited the site of future Nagyerdei Stadion to take part in cornerstone mounting ceremony. Regardless of the visit, construction progress is very impressive.
Debrecen mayor, representatives of the Ministry of Culture, investors, contractors and future tenants were present at yesterday's ceremony of cornerstone laying at the site of future Nagyerdei Stadion.
As mayor Gyula Szűcs emphasised, this project will be the showcase of what Hungary is able to do. Not only will the new 20,000-seater be designed and built solely by Hungarian companies, it will also be ready in just over a year.
Rapid progress on site can clearly be seen. Demolition of the old structure started in late January and already there's a 'forest' of tall concrete prefabs growing. These are the support of future stands, which will reach 36 rows at the highest point.
Already in April 2014 we should see the stadium opened.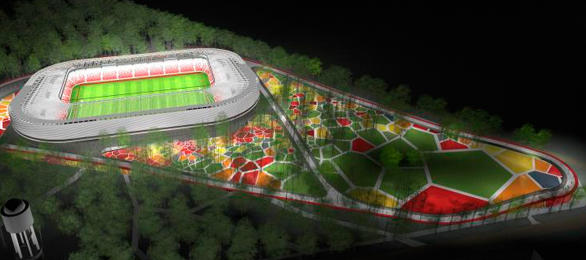 Img: NSR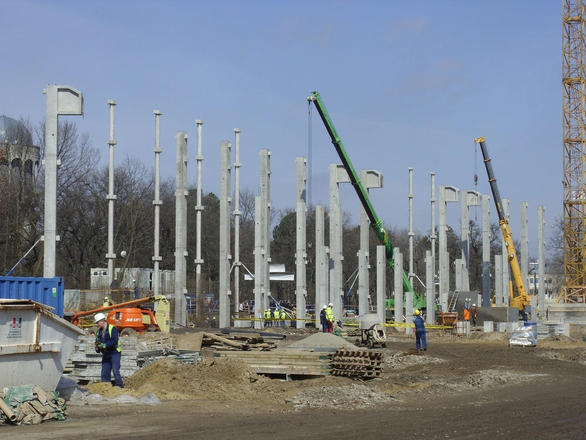 Photo: Ultra84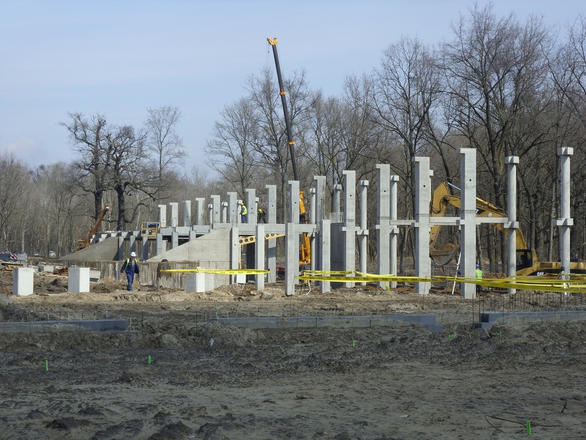 Photo: Ultra84