Berlin: Should Hertha abandon Olympiastadion?
source: BZ-Berlin.de; author: michał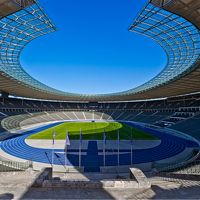 Though the club draws large crowds regularly, its financially unstable. Local tabloid BZ sees the reason in Olympiastadion, which may be considered a disadvantage in competing with Bundesliga's superpowers.
Hertha is among Germany's most popular crowds. Even though they play in 2. Bundesliga right now, each game has attendances of almost 40,000. When still in the top flight last year, they enjoyed crowds of over 53,000 week in, week out.
Unfortunately, despite the popularity the club earned a reputation of yoyo with two rleegations and promotion recently. They seem to weak for the Bundesliga, yet too strong for the 2. Bundesliga. Current season sees the club come back to the top flight again, but for how long? Local tabloid BZ sees the current stadium as a disadvantage.
With over 70,000 seats, Olympiastadion sees sell-out crowds only a couple of times every season and their high attendances are achieved with much more effort than in other cities. Tickets, despite not having a standing section, are cheaper than for many terraces in mid-sized cities, the club engages itself in various campaigns, like group shopping or cooperation with large supermarket chain.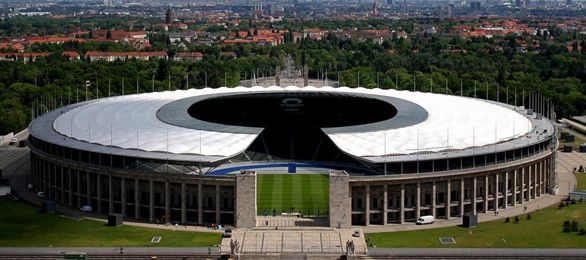 Thus, large crowds don't guarantee the kind of income other large clubs see. What may sound good for fans who are charged very reasonably for games, seems to make Hertha unstable. Despite years of intensive attempts, the club still didn't grow into Olympiastadion. Why?
Eike Wenzel, owner of ITZ trend reaserch institute, claims the lease of Berlin's largest venue was a mistake. Already in 2004 he advised not to go this way. "This statement is still valid. The Olympic Stadium no longer meets people's expectations. Hertha have missed out, because the club is bound to the brittle Olympic site", he claims.
Wenzel suggest the club to find an investor and move to its own stadium to gain speed and compete with best German clubs instead of those not fighting for highest goals. Private investment sounds like the only option at the moment, with local authorities not willing to further invest, having spent €242 million for the 2006 World Cup redevelopment.
With Hertha's lease ending in 2017, is relocation an option? The club doesn't seem to consider it at this point. "For over 50 years the Olympic Stadium in Berlin saw almost all games and is home of Hertha BSC. Our association with the vast majority of our fans feel right at home, there is therefore no need to do something about it", answered the club, asked by BZ.