Africa: Libya back in the game? Stadium projects to be launched for Cup of Nations
source: Reuters.com
After two years of suspension the troubled country is again dedicated to host the African Cup of Nations. At least three stadiums are to be ready by 2017 as part of reconstruction projects, Reuters reports.
2013 Cup of Nations is history already, but not everyone remembers that it was supposed to be played in Libya instead of South Africa, initially. One of the host-venues was to be this impressive 45,000-seater in Benghazi.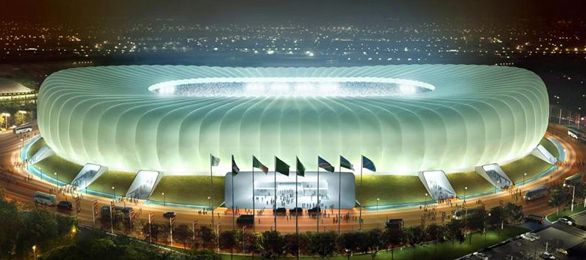 The tournament had to be relocated after the revolution and overturning of Muammar Gaddafi. Due to severe situation Libya was banned from hosting any international games at home, with both the national team and clubs playing cup fixtures abroad.
Only after recent inspection by CAF the country was given back their status. Friday saw the first competitive international game in 2 years. Libyan club Al Nasr were allowed to host Friday's African Confederation Cup tie against Morocco's Royal Armed Forces at home in Benghazi.
Now the country focuses on rebuilding its infrastructure and status by hosting the 2017 edition of the continental tournament. "It's not only a sports event but an opportunity to move on from revolution to reconstruction of the state," said Abdussalam Guaila, Libyan sports minister.
Guaila announced a new stadium for 60,000 people to be the centerpiece of the country's continental tournament, with two more venues planned for Misrata (23,000) and Benghazi. At this point it seems very unlikely for the above concept for Benghazi to be implemented, though.