USA: 'Soccer' stadium planned for Sacramento
source: bizjournals.com; author: michał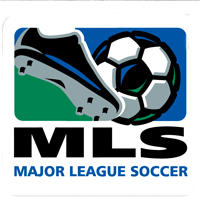 With up to 18,000 seats this could be a future MLS expansion address. City council of Elk Grove will be asked to support the project worth an estimated $100 million, bizjournals.com reports.
Elk Grove, southern suburb of Sacramento, is interested in housing North California's premier football (soccer) stadium. The city staff is asking for permission to proceed with finding up to 120 acres for a proposed sports complex that could possibly house Major League Soccer, sports tournaments and concerts.
Councillors will take up the subject on Wednesday, while city officers also hope to measure social interest in such development.
The stadium, housing from 8,000 to 18,000 people, might become home to a professional club, should a consortium applying for franchise succeed. The consortium, Northern California Soccer LLC, was created in 2011 and hopes to grab one of two most prestigious league spots – Major League Soccer (for which the $100 million 18,000-seater is planned) or North American Soccer League (with smaller $40 million 8,000-seater).
A consulting firm estimates that the proposed stadium in its more ambitious version could attract about 40 events a year, including other sports events and concerts. Annual stadium attendance could be 550,000, the consultants wrote.