Switzerland: Enjoying the game from... jacuzzi
source: GCZ.ch; author: michał
Unusual marketing tool was used in Zurich, where two fans of home side Grasshoppers were allowed to watch last weekend's game from a jacuzzi set up just behind the pitch.
We don't usually publish stuff like this, but we have to admit, it's interesting to see that kind of advertising inside stadia. Bathtub manufacturer Duravit installed a jacuzzi on the athletic track of Letzigrund ahead of last weekend's encounter between Grasshopper Club and St Gallen.
Two lucky fans could enjoy the game in 36-degree warm water, a nice change during the last winter weeks. They had better view of the game than people in first row, being elevated and closer to the field.
They were also supplied with beer for better comfort (we're not asking whether they had a toilet nearby, but beer and water...) and could also get a high five from players after the game and the 2:1 goal by Vero Salatić.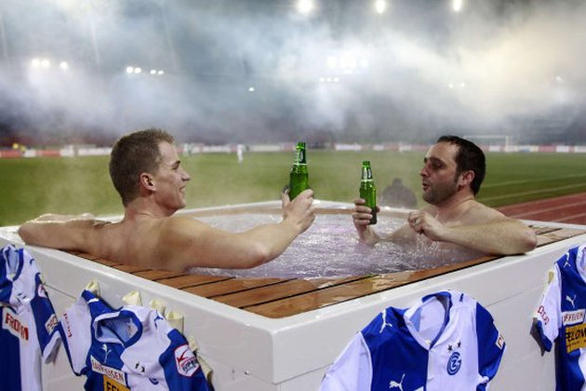 Photo: GCZ.ch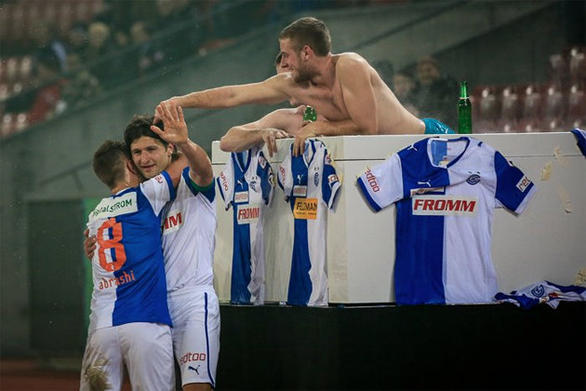 Photo: GCZ.ch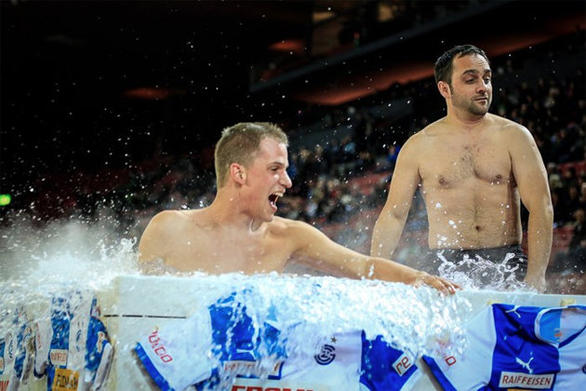 Photo: GCZ.ch