St Petersburg: Is this possible? New stadium may be cheaper
source: rsport.ru; author: michał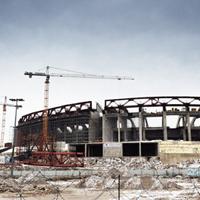 It's hard to keep count of all the times, when its cost was announced to rise. It stopped at three times the original budget. So today's announcement that local authorities managed to cut cost by $200 million must be seen as a surprise. No explanation as to 'how' was given, though.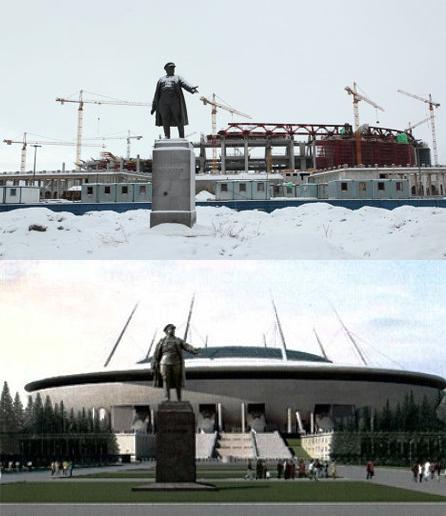 Ever since construction started back in 2006, the only news concerning this stadium's price were those of constant increases. The figure stopped at some $1.3 billion, over three times the original budget envisaged for the – back then called – Gazprom Arena.
This led to smashing criticism by federal authorities, with president Medvedev calling the project a disgrace and cutting all central funding for the stadium. Saint Petersburg authorities were thus left with a huge financial problem, to which they may have just come up with a solution.
As the local organizing committee of 2018 World Cup announced today, they managed to decrease spending by some $200 million, to $1.1 billion. Though still large, the cost fell significantly. However, no explanation was given for the ways of receiving such a saving. It isn't known if all of the planned features will be retained.