Sao Paulo: Arena Corinthians construction to stop?
source: Reuters.com; author: michał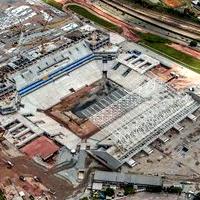 It's been months since Banco do Brasil and Sao Paulo municipality were supposed to transfer funds for the investment in Itaquera district. But so far Corinthians and Odebrecht had to finance all works themselves and now claim they've had enough. They threaten to stop works in upcoming weeks.
The "Itaquerão" stadium on the eastern edge of Brazil's largest and richest city is slated to host the World Cup's opening match in June 2014 - an event meant to showcase the country's arrival as a major economic power.
Yet in the latest of several problems plaguing preparations for the event, and a sign of broader issues with big infrastructure projects in Brazil, the companies building Itaquerão have yet to receive a promised 400 million reais ($200 million) loan from state-controlled banks.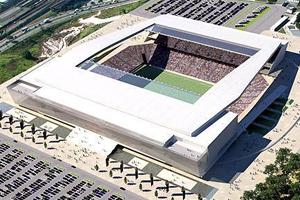 "There's a risk of work stopping or (the stadium) not being ready on time," said Andres Sanchez, former president of Brazilian soccer club Corinthians, which with local building partner Odebrecht has been financing construction of Itaquerão for the past two years.
The government promised funding for Itaquerão's construction from state development bank BNDES - often regarded as the only viable source of long-term financing in Brazil, because of a history of runaway inflation and government mismanagement that retarded the development of the banking system. For legal reasons BNDES can only transfer funds through Banco do Brasil. Yet the latter refuses to release the money.
Sanchez says the bank believes the collateral offered by the consortium - including cash flows stemming from the sale of the stadium's naming rights as well as from ticket and event hosting revenues - is insufficient.
"I'm not going to pay for you to hold a party," said Sanchez, threatening that he may end up being forced to seize works along with Odebrecht. And he assures that this isn't just an empty threat.