Oslo: Vålerenga to open their new stadium in 2016?
source: fvn.no; author: michał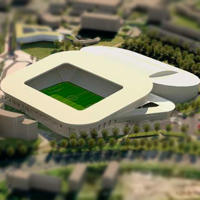 It was due to be ready for the club's centenary this July, but not even one shovel has hit the ground. Vålerenga have the plot waiting 5 years now, so they encourage naming rights partners to join the project, FinansAvisen informs.
It's been 5 years since the city of Oslo gave Vålerenga the plot of land for their new purpose-built 22,000-capacity stadium. The big plan was to finish construction by July 29 this year, when Oslo's most popular club celebrates its centenary.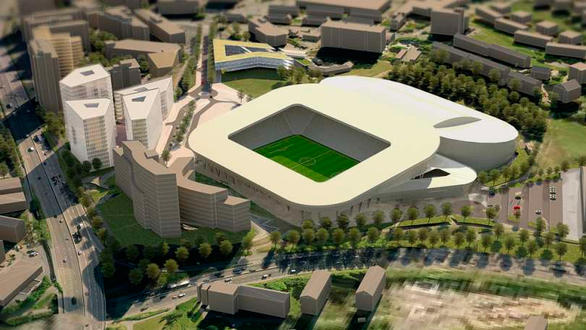 Nothing happened on site, however. The club needs to raise NOK 600 million (€80m, $105m) to build the dream venue and cannot count on further public support – land was the only engagement Oslo had to offer.
Vålerenga's subsidiary established to build and manage the ground may take a loan for NOK 250 million, but the remainder has to come from the club's other activities. Thus Vålerenga is currently inviting naming rights offerers to participate in the project. A deal signed before construction may fund the required amount. Similar contracts helped build the stadia in Molde, Aalesund and Kristiansand.
Vålerenga are hopeful to have the stadium up and running in 2016, but the club is cautious about giving deadlines, suggesting 2018 is also possible.