New stadiums: Toluca and Cancún
source: StadiumDB.com; author: StadiumDB.com team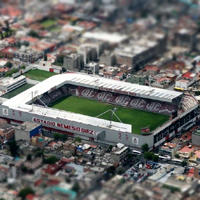 First one is called by locals "Bombonera", which of course refers to the legend from Buenos Aires. Looks differently, but surely has something to it! Second one is new, but already saw its first major success, despite being the smallest in Liga MX.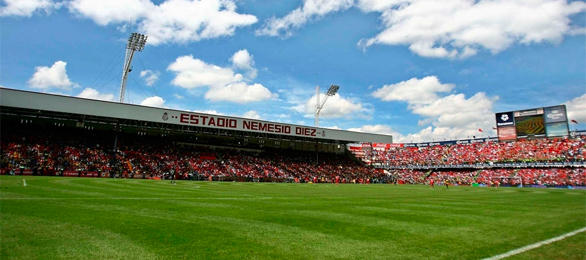 Had quite a few names in its past, but most popular is the one that never became official. The football stadium of Toluca is called by locals 'Bombonera de Toluca', of course in reference to the giant of Boca. Not for the very resemblance, but for character and vibrant atmosphere.
Official name is a tribute to Nemesio Diez, before him were 'Toluca 70-86' and 'Toluca 70', this time honouring two World Cups held here. And before that it used to be Estadio Luis Gutiérrez Dosal, with Héctor Barraza being the very first patron.
Official opening took place in 1954, but the history of this site goes back to 1919. Since then it's been used as a sports precinct for Deportivo Toluca, who bought it in 1953 and redeveloped into their first private venue.
Since then it went through various revamps, most noticeably due to hosting of 1970 and 1986 World Cups. Today the extremely robust stands of various height encircle the pitch tightly with only one remaining uncovered.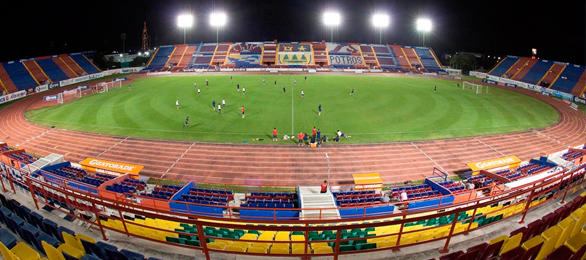 Built in 2007 by the state authorities, this is Cancun's major football stadium and home to one of the major Mexican clubs, Atlante. With the price tag at MXN 20 million this rather simple venue of four independent grandstands around the pitch and running track is one of Liga MX's smallest.
Thankfully for the home side, the ground saw them win their first championship just months after opening, in December 2007.