New stadiums: Rize and trio from Istanbul
source: StadiumDB.com; author: StadiumDB.com team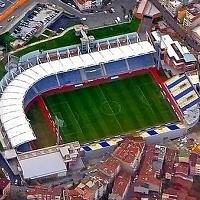 A new portion of Turkish stadiums just landed. Three of them are of less known Istanbul district clubs, one of which is currently chasing the Galata/Fener/Besiktas 'big three' in the league. Two others… aren't, but we still find them really charming!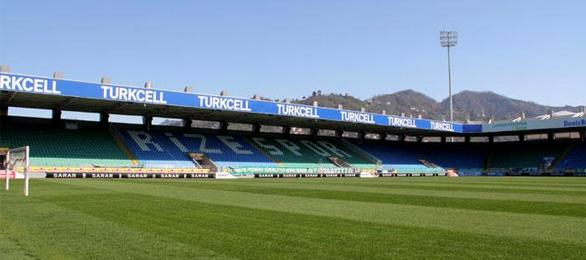 Less than 50 meters from the Black Sea, a new stadium was built in 2009. Worth noting – first football-specific in Rize. This north-eastern city of over 100,000 inhabitants had only one significant stadium before, that named after Atatürk, which has a running track.
Simple concrete structure with single-tiered stands and low-hanging roof received floodlight masts outside, while club offices and other spaces are designed to resemble local residential architecture. This led to a strong contrast between grey concrete of the stands and white facades of the adjoined buildings, which have wooden incrustations as well. Similarly, the roof over stands is made of metal sheet, while one over the offices consists of tiling.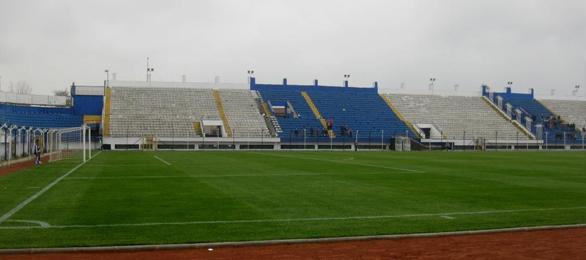 Apart from the 'big three' clubs from Istanbul, this stadium is among the major stadia in Turkey's largest metropolis. Since 1984 it's been constantly used by Zeytinburnuspor, a significant district club.
The stadium lies in South-western Istanbul, just outside the Walls of Constantinople. It has three stands with the last, southern end open for the Sea of Marmara.
Apart from football games it's been host to series of cultural events, like concerts or festivals.
Stadium in the old and impoverished district of Kasımpaşa was opened in 2005. Initially as an athletic venue with one stand, it had audience located on J-shaped sections tucked into the hill south of the pitch.
Upon opening it received the name of Turkish prime minister Erdogan, who originates from this district and used to be an athlete for the club. This made Kasımpaşa grow in football and after just 5 years in operation the running track was removed, pitch brought closer to the existing stand and new sections were built. Their irregular shape is caused by very small plot.
Thanks to the new stands and new seats at the 'old' stand capacity is now 14,234. Corners were filled with hospitality buildings, offices and indoor halls for other disciplines trained at Kasımpaşa.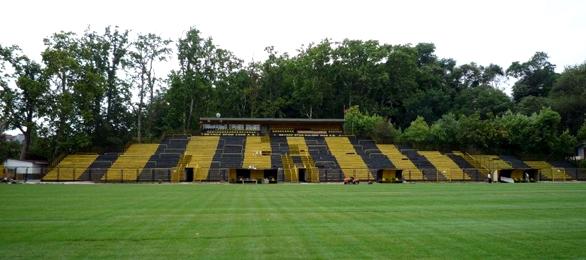 Its name comes from the district in northern Istanbul, where it's located. The stadium lies just east of Bosporus, in modest park surroundings. It's home to Beykozspor, a district club established back in 1908.
As the club celebrated their centenary, the stadium received a facelift. New social rooms, artificial turf, yellow and black seats and small stand along northern side of the pitch were added.